Medical spa marketing is a dynamic and essential aspect of growing your business in the competitive healthcare and wellness industry. Social media marketing is a powerful tool that can help you connect with potential clients, showcase your services, and build brand awareness. In this blog, we will delve into effective strategies and tips for medspa social media marketing, emphasizing the use of medical spa marketing agencies to maximize your online reach and growth.
THE POWER OF SOCIAL MEDIA FOR MEDSPA MARKETING
Let's briefly discuss the significance of social media marketing for your medspa before moving on to the tips and strategies.
BROAD AUDIENCE REACH: Social media platforms like Facebook, Instagram, and Twitter offer access to a vast and diverse audience, making it easier to target potential clients based on demographics, interests, and behavior.
VISUAL APPEAL: Medspas are visual businesses, and social media is a visual medium. Posting top-notch photos and videos of your offerings and outcomes can captivate your audience and highlight your knowledge.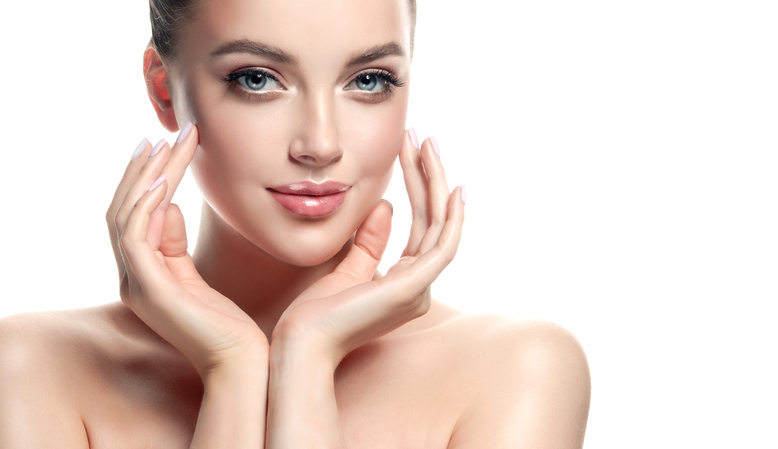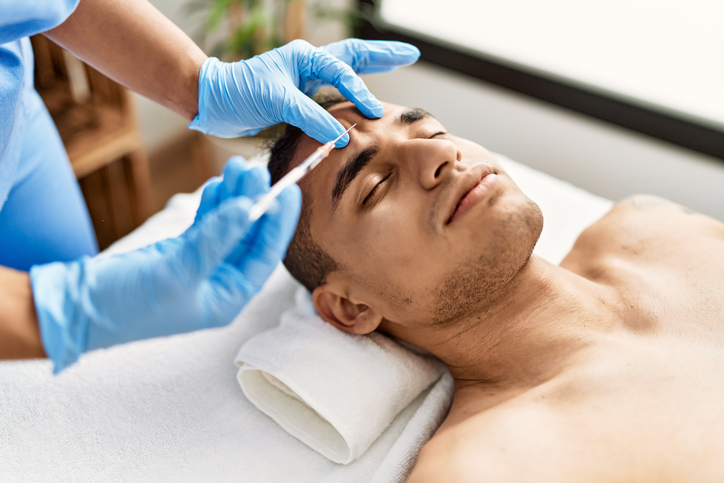 BRAND BUILDING: By establishing and enhancing your brand identity on social media, you can instill confidence and dependability in the eyes of your followers.
COMMUNITY ENGAGEMENT: Using comments, direct messages, and interactive content to interact with your audience can help create a sense of community for your medspa.
COST-EFFECTIVE: Social media marketing is frequently less expensive than traditional marketing strategies and can produce significant returns on investment.
After determining the importance of social media marketing for your medspa, let's look at some crucial advice and tactics.
MEDSPA SOCIAL MEDIA MARKETING TIPS
DEFINE YOUR TARGET AUDIENCE
It's essential to determine your ideal clientele before developing any content or campaigns. Your ability to target your content and advertisements to a specific audience will depend on your understanding of their demographics, interests, and pain points. In order to effectively define your target audience, medical spa marketing agencies can help with the market research process.
CHOOSE THE RIGHT PLATFORMS
The social media platforms you choose should match your target audience because not all of them are created equally. Due to their visual nature, Instagram and Facebook are popular choices for medspas. While TikTok might be appropriate for showcasing the more lighthearted, entertaining aspects of your practice, LinkedIn can be effective for reaching a professional audience.
CONSISTENT BRANDING
Achieve consistency in your branding across all platforms. This includes your messaging, tone of voice, color scheme, and logo. Building a recognizable and reliable brand identity requires consistency.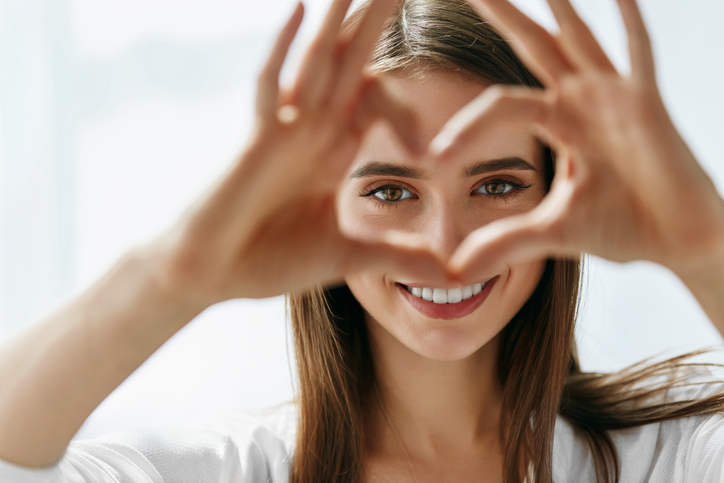 CONTENT IS KING
Produce content that is engaging, informative, and compelling for your audience. Post before-and-after images, informational articles about your procedures, client endorsements, and behind-the-scenes looks at your medspa. Keep your audience interested by using video content, such as live streams or tutorials.
LEVERAGE INFLUENCER MARKETING
Working with influencers in the wellness and beauty sectors can be an effective strategy for reaching a larger audience. Influencers can legitimately advertise your medspa services to their followers, boosting the credibility and recognition of your brand.
RUN TARGETED ADS
Platforms for social media provide incredibly targeted advertising options. Spend money on paid advertising to connect with potential customers who fit the profile and interests of your target market. A marketing firm for medical spas can help with ad campaign optimization for maximum return on investment.
ENGAGE WITH YOUR AUDIENCE
Engage with your followers by promptly answering comments and direct messages. Building trust and fostering a sense of community through audience interaction.
MONITOR AND ANALYZE
Utilize platform-provided or third-party analytics tools to frequently monitor your social media performance. To evaluate the success of your efforts, pay attention to metrics like engagement rates, follower growth, and website traffic. Adapt your tactics in light of these revelations.
THE ROLE OF A MED SPA MARKETING AGENCY
Your social media marketing efforts can be advanced by working with a med spa marketing firm. This is how they can assist:
EXPERTISE: Marketing agencies have experience in the medical spa industry and can provide tailored strategies to meet your specific goals.
DATA-DRIVEN APPROACH: Agencies optimize your marketing efforts for better results by using data and analytics to help them make educated decisions.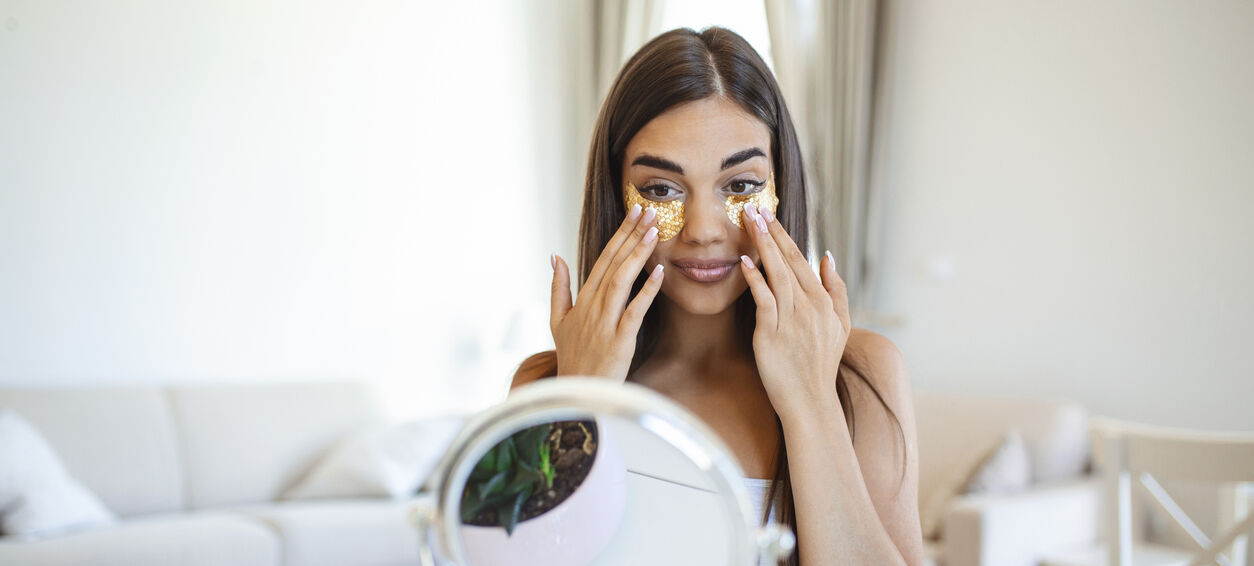 TIME-SAVING: Managing social media marketing can be time-consuming. By contracting out this work, you can concentrate on running your medspa while professionals manage your online presence.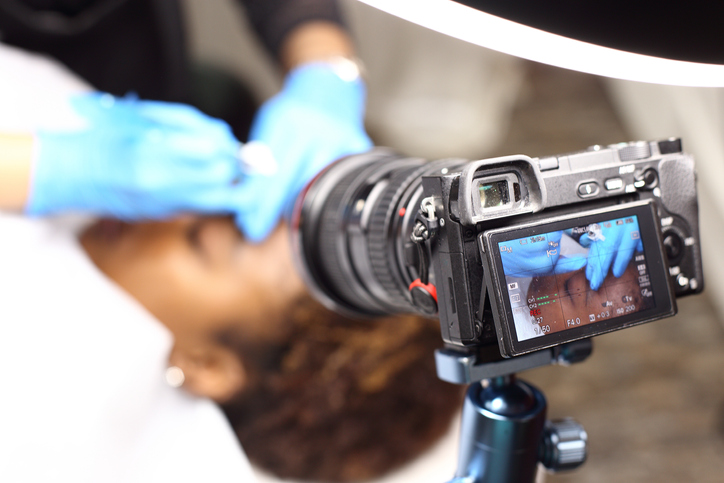 CREATIVITY: Agencies help your marketing campaigns stand out in a crowded digital landscape by bringing fresh perspectives and creative ideas to the table.
SCALABILITY: As your medspa expands, agencies can scale their work to meet your changing requirements and goals.
For healthcare professionals looking to grow their practice or business owners looking for a niche in the wellness sector, opening a medical spa (medspa) can be a fruitful venture. The difficulties of opening and maintaining a medical spa are undeniable, but there can also be significant and rewarding rewards. Let's look at some benefits of opening a medical spa:
DIVERSIFIED REVENUE STREAMS
The ability to diversify your revenue streams is one of the most important advantages of owning a medical spa. A medspa can provide a variety of wellness and aesthetic services that patients can pay for out-of-pocket, in contrast to traditional medical practices, which frequently rely heavily on insurance reimbursements. You can access a variety of income sources thanks to the variety of services, which lessens your reliance on one particular source of income.
ATTRACTIVE PROFIT MARGINS
Treatments at medical spas frequently have good profit margins. Although there may be a significant upfront cost for supplies and training, there aren't many ongoing expenses involved in offering services. When compared to conventional medical practices, this may lead to higher profit margins.
GROWING DEMAND FOR AESTHETIC TREATMENTS
Over the years, demand for cosmetic procedures and aesthetic treatments has been rising steadily. More people are looking for non-invasive or minimally invasive treatments to improve their looks and well-being. Your medspa can reach a wide clientele and capitalize on a growing market by providing these services.
BRAND BUILDING AND REPUTATION
You can strengthen your professional reputation and create a powerful brand within the wellness and beauty sector by running a medspa. Customers who are pleased with the results of your treatments are likely to stick with you and spread the word about your medspa through online testimonials and word-of-mouth recommendations.
IMPROVED WORK-LIFE BALANCE
Comparing running a medical spa to running a traditional medical practice, the former can offer a better work-life balance. Although medspa owners must remain actively involved in running the business, the freedom to choose your own working hours and the range of services you provide can result in a more flexible and satisfying career.
OPPORTUNITIES FOR INNOVATION
The medspa industry is constantly changing, with new procedures and tools being introduced on a regular basis. This offers chances for creativity and staying on top of fashions in wellness and appearance. By embracing innovation, your medspa can stand out and draw customers looking for the newest developments in wellness and cosmetic treatments.
POSITIVE PATIENT EXPERIENCES
The environment at Medspas is intended to be calm and welcoming, with a focus on the client's experience. By placing more of an emphasis on patient satisfaction, you may experience more pleasant interactions and develop long-lasting relationships with patients who will use your services again and again and refer others to you.
COLLABORATION AND NETWORKING
Working together with other medical specialists—like dermatologists, plastic surgeons, or licensed nurses—is a common part of running a medspa. These alliances can broaden your network and create chances for cross-referrals, which will help your practice succeed as a whole.
BRANDING NEW YORK CITY – NEW YORK'S PREMIER MED SPA MARKETING AGENCY
Experience the pinnacle of medical spa marketing with Branding New York City. Elevate your brand, expand your reach, and thrive in the competitive wellness industry. Contact us today to discover how our expertise can transform your medical spa's online presence and take it to the next level.