In recent years, there has been a significant increase in the popularity of wellness and self-care. People are increasingly looking for ways to rejuvenate, relax, and improve their physical well-being and appearance. Insert, medical spas!
In this blog, we will look at the advantages of opening a medical spa as well as the essentials of medical spa marketing.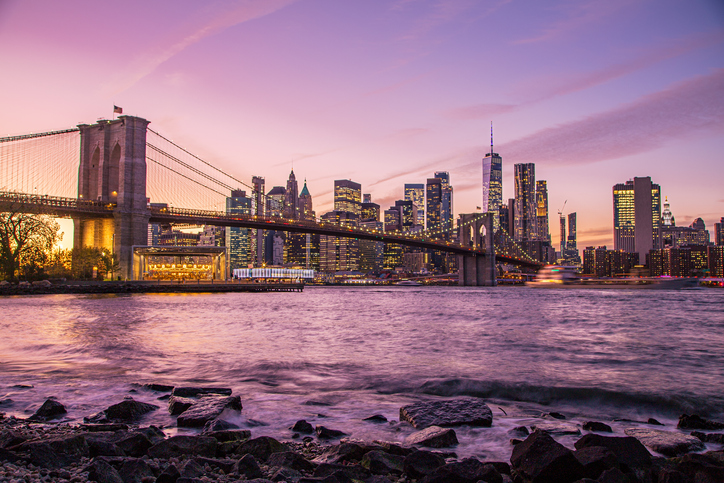 THE RISING DEMAND FOR MEDICAL SPAS
Medical spas, also known as medspas or medispas, have seen an increase in popularity. These establishments provide clients with a comprehensive approach to their well-being by offering a variety of non-invasive medical treatments in addition to traditional spa services. Medical spa demand can be attributed to a variety of factors, including:
Medical spas offer non-surgical cosmetic procedures such as Botox, dermal fillers, laser hair removal, and others. These treatments are appealing to people looking for less invasive alternatives to traditional surgical procedures.
Wellness and Self-Care Emphasis: In today's fast-paced world, people are emphasizing self-care and mental well-being. Medical spas are popular because they provide a relaxing environment as well as effective treatments.
With an aging population comes an increased demand for treatments that combat the signs of aging, such as fine lines, wrinkles, and age spots. Medical spas cater to this demographic by offering a variety of anti-aging procedures.
ADVANTAGES OF SETTING UP A MEDICAL SPA
Diversified Revenue Stream: Medical spas can generate multiple revenue streams by combining medical treatments with spa services. While medical treatments may appeal to those looking for specific solutions, spa services appeal to those seeking relaxation and pampering.
Medical spa procedures typically have a high-profit margin, particularly when compared to traditional spa services. This is because such treatments require advanced medical equipment and expertise.
Increasing Clientele: Because medical spas provide both cosmetic and wellness services, they attract a broader clientele. Clients range from those seeking cosmetic enhancements to those seeking health and stress relief.
Collaboration with Medical Professionals: Owning a medical spa enables spa owners to work with qualified medical professionals such as dermatologists and plastic surgeons. This collaboration strengthens the establishment's credibility and expertise.
Satisfied customers are more likely to become loyal customers and refer others to the medical spa. Positive word-of-mouth marketing is an effective tool for attracting new customers.
KEY ASPECTS OF MEDICAL SPA MARKETING
Establish a strong brand identity for your medical spa, emphasizing the combination of medical expertise and relaxation. Position your spa as a high-end establishment that provides effective treatments in a luxurious setting.
Digital Presence: Having a strong online presence is essential in the digital age. Make a professional website that highlights your services, staff qualifications, and client testimonials. Engage with potential clients on social media platforms and show before-and-after results.
Create informative content about medical spa treatments, wellness tips, and self-care routines for content marketing. To establish yourself as an industry authority, publish blog posts, videos, and infographics on a regular basis.
Search Engine Optimization (SEO): Optimize your website for medical spa treatments and services-related keywords. This will increase organic traffic and improve your website's ranking in search engine results.
Promotions and Loyalty Programs: Provide introductory promotions for first-time customers as well as loyalty programs for repeat customers. These incentives encourage repeat business while also attracting new customers.
Collaborations and Partnerships: Collaborate with local businesses, fitness centers, or luxury hotels to cross-promote services. Collaborations can help you reach a wider audience and introduce your medical spa to new people.
Marketing strategies are critical in attracting new patients, retaining existing ones, and establishing a strong online presence in the ever-changing landscape of the medical industry. To stay ahead of the competition in 2023, medical practices must employ innovative and effective marketing techniques. Here are seven of the most effective medical marketing strategies for 2023:
PERSONALIZED CONTENT MARKETING
Content marketing is still a critical component of effective medical marketing. However, personalized content that resonates with the target audience should be the focus in 2023. Content should be tailored to specific patient needs, concerns, and pain points. To humanize the practice and build trust with potential patients, use patient testimonials, case studies, and success stories.
Video content is becoming a more powerful tool for engaging online audiences. Medical practices should prioritize video marketing in 2023 to highlight procedures, treatments, and patient experiences. Live Q&A sessions, virtual consultations, and behind-the-scenes peeks can foster a sense of transparency and authenticity, assisting in the formation of strong bonds with patients.
VOICE SEARCH OPTIMIZATION
As voice-activated devices and voice search become more popular, medical practices must optimize their online content for voice queries. Voice search is frequently used by patients to find medical information, nearby practices, or to inquire about specific treatments. In order to better align with voice search queries and improve search engine rankings, use conversational language and long-tail keywords.
TELEMEDICINE AND VIRTUAL CARE
The COVID-19 pandemic has accelerated the adoption of telemedicine, and virtual care will continue to be a significant trend in 2023. Medical practices should invest in easy-to-use telemedicine platforms and publicize their virtual care services. To attract patients seeking remote medical consultations, emphasize the convenience, accessibility, and safety of telemedicine.
Influencer marketing is not just for fashion and lifestyle brands; it can also be an effective strategy for medical practices. Partner with reputable healthcare influencers or local medical celebrities to promote your practice. Their authority and credibility can have a significant impact on brand awareness and patient trust.
LOCAL SEO AND GOOGLE MY BUSINESS OPTIMIZATION
Local search engine optimization (SEO) is becoming increasingly important as patients search for medical services near them. Improve your Google My Business listing by including accurate information, high-quality images, and patient feedback. Local SEO tactics such as geotargeted keywords and location-specific content can help you rank higher in local search results.
PATIENT RETENTION AND LOYALTY PROGRAMS
While attracting new patients is important, keeping existing ones is equally important. Implement patient retention strategies such as loyalty programs, special offers, and consistent communication. To foster long-term relationships and encourage referrals, engage patients through email newsletters, personalized follow-ups, and appointment reminders.
BRANDING NEW YORK CITY – THE BEST MED SPA MARKETING AGENCY IN NYC!
Achieve unparalleled success for your medical spa with Branding New York City! Our specialized healthcare and medical spa marketing approach will set your brand apart. Elevate your online presence, attract new clients, and experience proven results. Partner with the best and soar to new heights! Contact us today!