A junior web developer NYC, often dubbed the "concrete jungle where dreams are made of," is not just a cultural and economic hub but also a hotspot for technology and innovation. In the city that never sleeps, demand for junior web developers is greater than ever thanks to a thriving tech ecosystem and a plethora of startups. How much money can you expect to make in NYC if you're thinking about working as a junior web developer? This in-depth guide will examine the range of pay for junior web developers in New York City as well as the variables that affect their pay.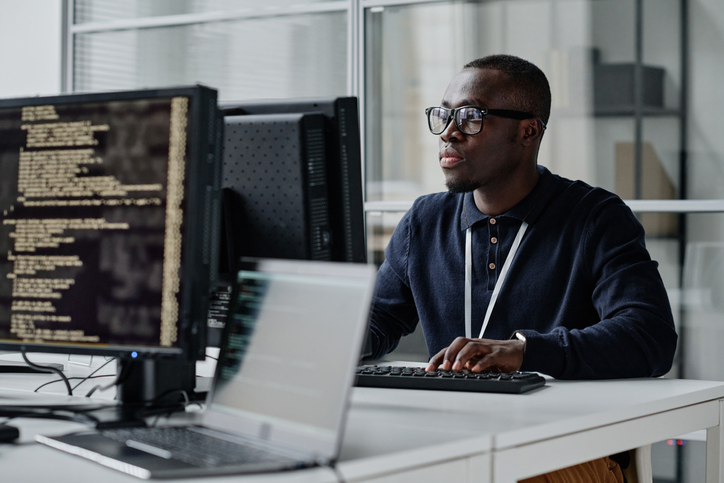 ROLE OF A JUNIOR WEB DEVELOPER
Understanding the duties of a junior web developer is crucial before delving into salary information. Junior web developers are entry-level specialists who help with the creation, advancement, and upkeep of websites and web-based programs. They collaborate closely with senior developers, designers, and project managers to complete coding tasks, troubleshoot issues, and make sure websites run efficiently. They play a crucial part in the creation of websites and offer a great entry point into the tech sector.
FACTORS INFLUECING JUNIOR WEB DEVELOPER SALARIES IN NYC
In New York City, a number of variables can affect a junior web developer's pay. Knowing these elements can help you estimate what you might make in this cutthroat market: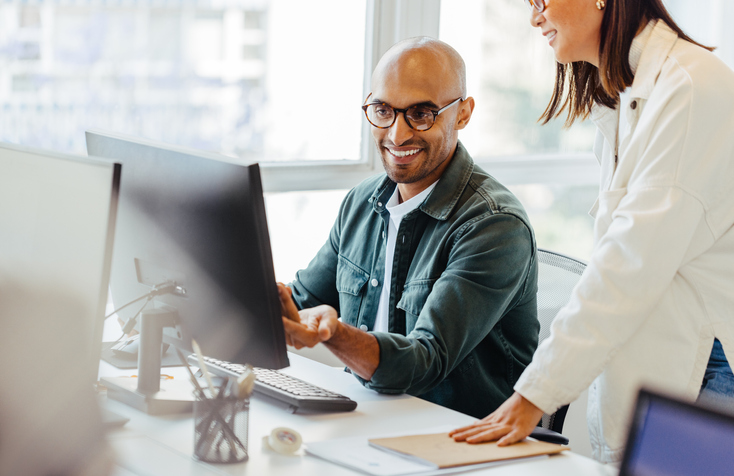 EXPERIENCE: It should come as no surprise that a junior web developer's salary is heavily influenced by experience. The average salary for entry-level developers is lower than that of those with a year or more of relevant work experience. Your earning potential will rise as you gain knowledge and expertise.
EDUCATION: You may earn more money if you have a formal education in computer science, web development, or a related field. It's important to keep in mind, though, that a lot of successful web developers are self-taught or have graduated from coding bootcamps. While having a degree may be helpful, it is not the only factor in determining success in this field.
SKILLS: Your salary will be significantly impacted by your skill set and the technologies you are knowledgeable about. Junior web developers can command higher salaries if they are proficient in well-known web development languages and frameworks like HTML, CSS, JavaScript, and React. Furthermore, understanding databases, version control systems, and responsive design is extremely beneficial.
COMPANY SIZE & INDUSTRY: The size and sector of the business where you work can affect your pay. In comparison to smaller businesses or those in less tech-focused industries, tech giants and startups frequently offer higher salaries in sectors like finance, e-commerce, and healthcare. Smaller businesses may, however, provide additional advantages like a more laid-back work environment or chances for quick career advancement.
LOCATION: The cost of living in New York City is among the highest in the country. As a result, NYC tends to pay junior web developers higher salaries than other areas, but these must be weighed against living costs. Compared to someone in a less expensive city, a junior web developer in NYC may command a higher salary, but they may also face higher living expenses.
NEGOTIATION SKILLS: How well you are able to bargain for a higher salary during the hiring process will have a big impact on your income. It's important to research the pay scales for junior web developers in NYC and to be ready to haggle when discussing job offers.
JUNIOR WEB DEVELOPER SALARIES IN NYC
Here is a general outline of the pay that junior web developers in New York City can anticipate, though salaries can vary greatly depending on the factors mentioned above:
Entry-Level: New web developers can anticipate an annual salary in the $60,001 to $80,001 range.
1-2 Years of Experience: Salary ranges for employees with 1-2 years of experience typically fall between $75,000 and $100,000.
3+ Years of Experience: Junior web developers with 3 or more years of experience can earn between $100,000 and $120,000 per year.
Top Tier: Outstanding junior web developers with a solid skill set and a portfolio of completed projects may command salaries of more than $120,000.
It's crucial to remember that these numbers are approximations and may change significantly depending on the particulars and the previously mentioned factors. Benefits like health insurance, retirement plans, bonuses, and stock options can be added to salaries to increase the total compensation package.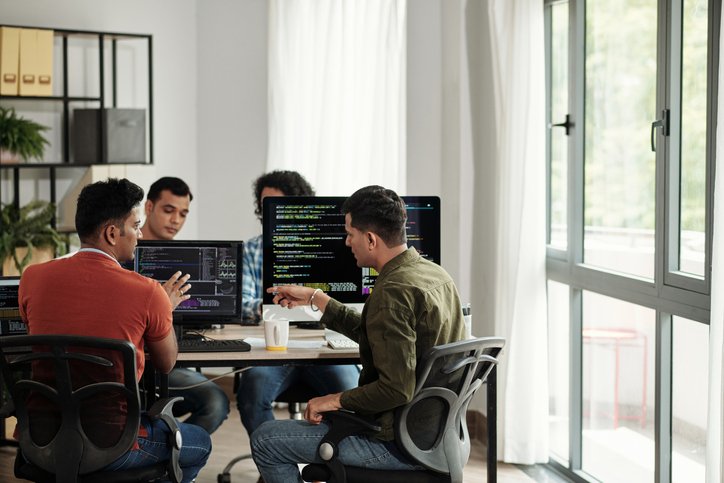 JOB OUTLOOK FOR JUNIOR WEB DEVELOPERS NYC
Junior web developers in New York City have a generally promising job outlook. The demand for web development skills is still very high as companies continue to emphasize their online presence and digital transformation. The city's tech scene is also constantly developing, providing chances for professional advancement and field specialization.
Investigate reputable web development companies that specialize in producing unique solutions catered to your unique needs when looking for top-notch web development services. A guide to choosing the top web development services is provided below:
ONLINE REVIEWS & SEARCH ENGINES: 
Use relevant keywords in your initial online search, such as "web development agency" or "custom web development services." Google and other search engines frequently place the most reputable and well-regarded agencies at the top of their results pages.
Review Platforms: Websites like Clutch, Upwork, and Yelp provide valuable insights into the reputation and quality of web development agencies. To find reliable choices, read customer reviews and ratings.
PORTFOLIO & CASE STUDIES: 
Agency Websites: Visit the websites of different web development companies. You can get a sense of their experience and the kinds of solutions they can provide by looking at a thorough portfolio that features their prior projects and case studies.
Relevance: Seek out agencies with expertise in your sector or specialized area. They might be better able to comprehend your particular needs and difficulties.
CLIENT REFERENCES:
Customer Testimonials If you can, get in touch with the agency's previous clients. Testimonials from clients can shed light on the agency's project management, communication, and general level of satisfaction.
References: To get an unbiased assessment of the agency's work, ask for references from them and then get in touch with them.
TECHNICAL EXPERTISE:
Assess the agency's technical knowledge and skill set. Having in-depth knowledge of web technologies, programming languages, and frameworks is a requirement for a competent web development company.
Examine the agency's or its developers' certifications in the pertinent web development technologies.
COMMUNICATION & COLLABORATION:
Effective communication is essential for the completion of web development projects. Analyze the agency's receptivity, clarity, and openness to your suggestions and worries.
Ask the agency what collaboration tools and project management techniques they employ to keep you informed of the project's status.
BUDGET & PRICING:
Pricing Transparency: Ask several agencies for comprehensive quotes. A breakdown of the costs for design, development, maintenance, and any additional services should be included in the pricing structure.
Value for Money: While price is a factor, pay attention to the return on your investment. In some cases, more expensive agencies provide higher-quality services and support.
SCALABILITY & LONG-TERM SUPPORT:
Scalability: Take into account whether the agency can support your growth and changing needs in the future. Later on, a scalable solution can help you save time and resources.
Maintenance and Support: Inquire about post-launch support and maintenance packages. A trustworthy organization should provide ongoing support to resolve problems and implement updates.
TRANSPARENCY & CONTRACTS:
Contracts: Examine agreements and contracts thoroughly. Make sure the terms, deadlines, and deliverables are all crystal clear. Agency reluctance to provide written agreements should be taken into consideration.
Transparency: Pick a company that is open and honest about its procedures, schedules, and any difficulties that might occur while working on the project.
LOCAL VS REMOTE AGENCIES:
regional presence Choose whether you want to work with a remote agency with a strong online presence or a local agency for face-to-face interactions.
Tools for Remote Collaboration: If you choose a remote agency, make sure it has the systems and procedures in place to enable effective collaboration.
LEGAL & SECURITY COMPLIANCE:
Privacy Protection Depending on your location and industry, make sure the agency complies with applicable data protection laws, such as GDPR or HIPAA, if your project involves sensitive data.
Legal Agreements: To safeguard your interests, talk about intellectual property ownership, confidentiality, and other legal issues.
BECOME A JUNIOR WEB DEVELOPER TODAY!
Are you ready to make your mark on the digital landscape of the city that never sleeps? Join us at Branding New York City and embark on an exciting journey as a Junior Web Developer NYC.
Take the first step towards an exhilarating career in web development. Join Branding New York City today and be part of the tech revolution in the greatest city in the world!