Having a strong online presence is crucial for businesses of all shapes and sizes. A well-designed and effective website is critical for attracting clients, generating leads, and building trust. The process of creating and managing websites, which includes everything from designing the layout and user interface to coding the backend functionality, is known as web development. In this post, we will look at the importance of web development services NYC as well as the organizations that provide custom web development services.
DOES MY COMPANY NEED WEB DEVELOPMENT?
A good website is no longer an option in today's digital marketplace; it is a requirement for businesses of all sizes and sectors. Here are some of the main reasons why your firm requires web development:
ONLINE PRESENCE & BRANDING
A website serves as a virtual showroom for your organization, providing a platform to promote your products, services, and brand identification. It enables you to develop a consistent and compelling brand image that is appealing to your target audience. A well-designed website with an easy-to-use interface boosts your brand's credibility and helps you stand out from the crowd.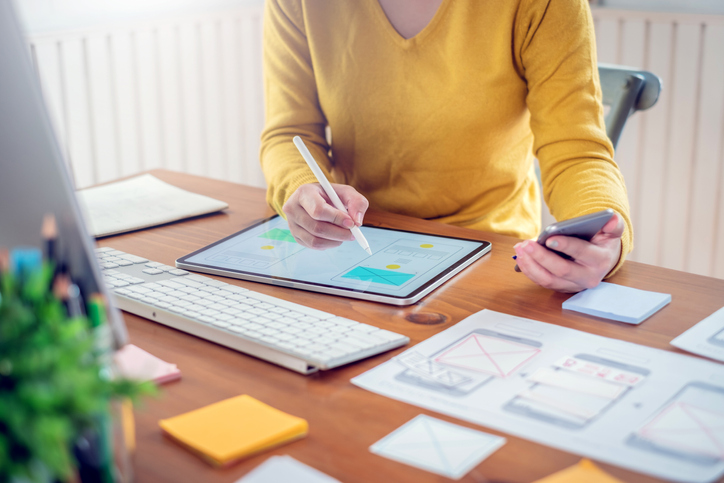 CUSTOMER ACCESSIBILITY & CONVENIENCE
For customers looking for products and services, the Internet has become the key resource. Having a website guarantees that potential clients can search and access information about your company 24 hours a day, seven days a week, regardless of their location or time zone. It is convenient and easy to use, allowing consumers to explore your offerings at their own leisure.
LEAD GENERATION & CONVERSION
A well-designed website may greatly boost lead generation and conversion rates. You may direct visitors through the sales funnel and encourage them to perform desired activities such as completing a purchase, sending inquiries, or signing up for newsletters by including effective call-to-action features, clear navigation, and enticing content.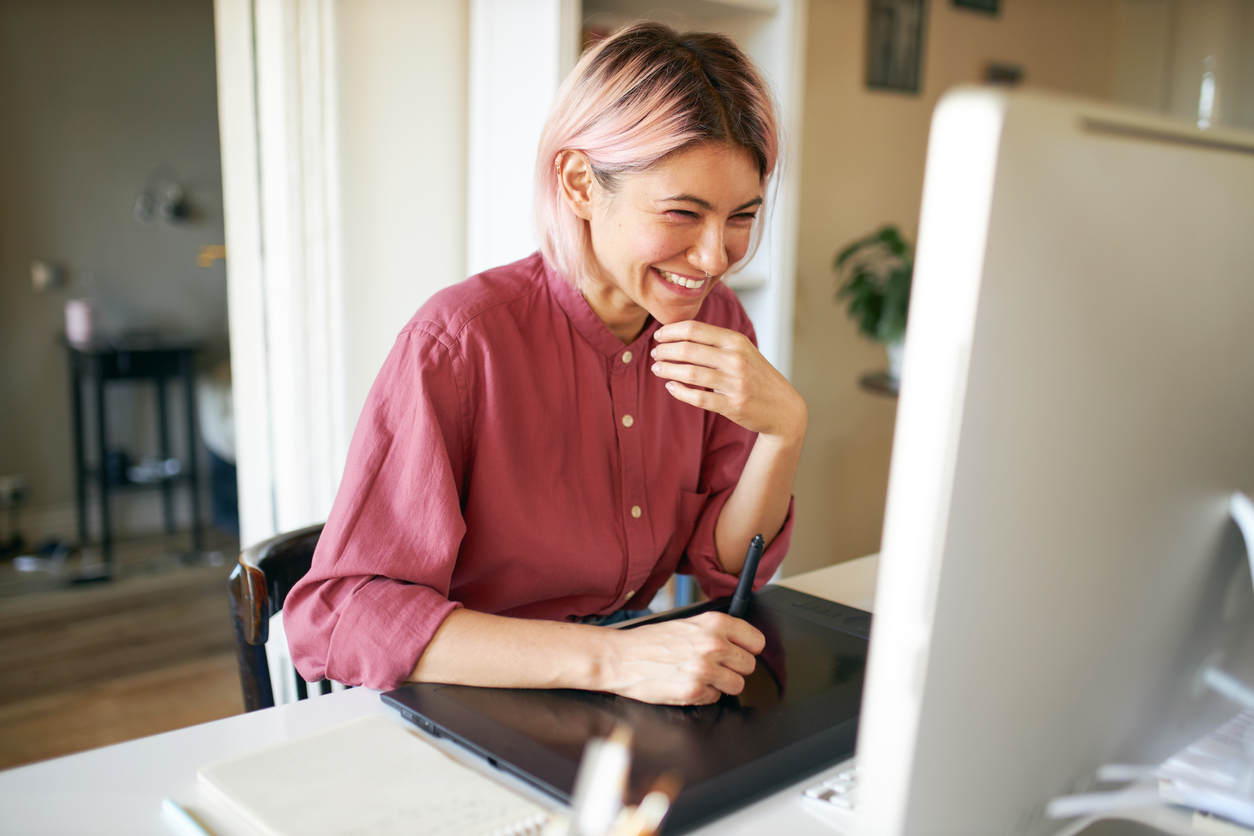 IMPROVED CUSTOMER EXPERIENCE
The user experience of a website is critical to its success. Web development guarantees that your site is intuitive, user-friendly, and visually appealing. A positive user experience leads to more engagement, longer visit durations, and enhanced conversion rates. A well-structured and flexible website design adapts to different devices fluidly, giving an optimal experience for both desktop and mobile customers.
SEARCH ENGINE OPTIMIZATION (SEO)
Web development incorporates SEO best practices such as improving page performance, applying suitable meta tags, structuring content, and developing a robust site architecture. These efforts assist search engines in understanding the relevance of your website and improving its exposure in search results. A higher rating in search engine results pages (SERPs) means more organic traffic and a better possibility of reaching out to potential consumers.
COMPETITIVE ADVANTAGE
In today's highly competitive industry, having a well-designed website differentiates you from firms that do not have an online presence or have outdated websites. A quality website makes a good first impression, builds trust, and promotes your organization as a legitimate and trustworthy option in your field.
Ultimately, web development is an investment that yields long-term benefits for your company. It allows you to reach a larger audience, generate leads, improve customer experience, and establish a strong online presence that supports your entire business goals.
CAN I DO WEB DEVELOPMENT ON MY OWN?
While learning and doing web development on your own is theoretically possible, there are numerous aspects to consider before taking on the task yourself:
Web development requires a wide range of technical skills, including coding languages (HTML, CSS, JavaScript), server-side programming, databases, and frameworks. It takes time, dedication, and practice to master these skills. You may have an advantage if you have a background in programming or web development. If you're beginning from scratch, expect to put in a significant amount of time and effort to become proficient in these areas.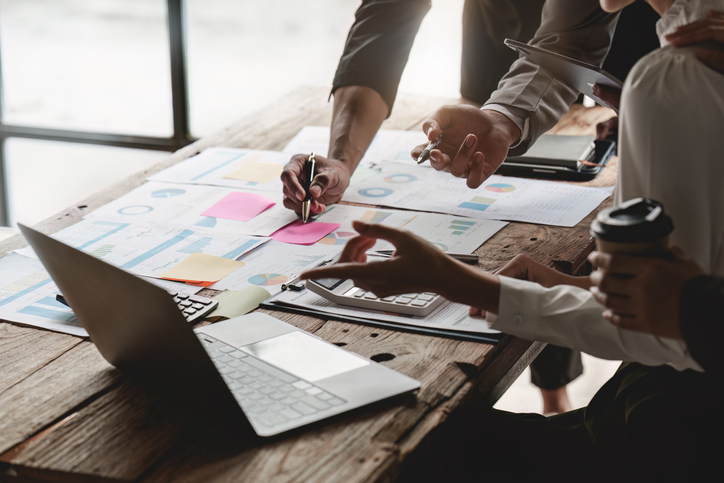 LEARNING CURVE
Web development is a complex field that constantly evolves with new technologies, frameworks, and best practices. Keeping up with the latest trends and breakthroughs can be difficult, especially if you have little expertise or time to devote to learning. It necessitates constant self-education and compliance with industry norms.
TIME & RESOURCES
Creating a website from scratch takes a significant amount of time. You'll need to plan, design, code, test, and deploy the website, which will take time, especially if you have other business duties. Furthermore, web development frequently necessitates access to a variety of tools and resources, such as code editors, development environments, and testing platforms. Obtaining and managing these resources might increase the process's complexity and cost.
QUALITY & USER EXPERIENCE
Creating a professional and user-friendly website takes more than simply coding. Understanding design concepts, user experience (UX), and usability are all required. Without a background in design and UX, it can be difficult to ensure that your website is visually appealing, easy to navigate, and suited for different devices. A sloppy or badly designed website may reflect poorly on your brand and turn off potential customers.
MAINTENANCE & SUPPORT
Web development is not a one-time task. Websites necessitate continual upkeep, upgrades, and technical support. As technologies advance, you'll need to maintain your website secure, patch bugs, add new features, and address compatibility issues. Maintaining and sustaining a website can take time and may necessitate technical knowledge beyond the initial building phase.
Given these considerations, doing web development on your own can be a realistic alternative if you have the time, motivation, and willingness to learn, especially for small-scale projects or if you have a limited budget. However, the benefits must be weighed against the potential problems and negatives. Enlisting the assistance of experienced web developers or agencies can save you time, provide knowledge, and assure a high-quality website that corresponds with your business goals in many circumstances.
SHOULD I HIRE A BRANDING AGENCY FOR WEB DEVELOPMENT?
Working with a branding firm that specializes in web development can give several advantages to your company. These companies offer a team of competent web developers who have the knowledge and experience to construct a customized website that matches your business identity and goals. You can save time and focus on important business tasks while maintaining the quality and functionality of your website by outsourcing web development to experts.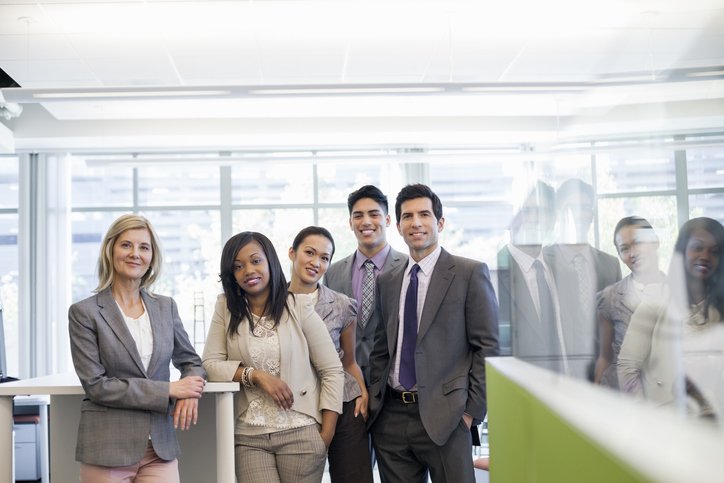 Branding New York City is a well-known web developer NYC that provides full website design and development services. Branding New York City works with a team of highly talented individuals to design visually appealing and user-friendly websites that are suited to each client's specific needs. Their web-building expertise, along with their understanding of branding techniques, results in beautiful websites that drive results.
Hiring a website design agency, such as Branding New York City, gives you access to their wide knowledge and resources, which ensures that your website is optimized for search engines, mobile devices, and user interaction. Their attention to detail, knowledge of web development technologies, and commitment to providing great customer service make them a dependable partner for bespoke web development services in NYC.
Finally, web development is essential for having a strong online presence and propelling corporate growth. Hiring a website design agency saves time, adds professional skills, and provides personalized solutions that are consistent with your brand. They design visually appealing, functional, and mobile-friendly websites using SEO best practices. Branding New York City ensures that your website is secure, up-to-date, and optimized for success by providing ongoing support and maintenance.
Visit our website for more information and discover how Branding New York City's web development services NYC can help your business grow.