The best experiential marketing agencies NYC are at the forefront of a revolutionary shift in the advertising landscape, shaping the future of brand-consumer relationships through immersive and interactive experiences. These firms stand out as innovators in an information-overflowing environment by creating distinctive and captivating events that go beyond conventional marketing strategies and directly address the hearts and minds of consumers. 
By orchestrating memorable live events, immersive simulations, and influential collaborations, experiential marketing agencies redefine how brands connect with their audiences, making experiential marketing the next big thing in the realm of advertising.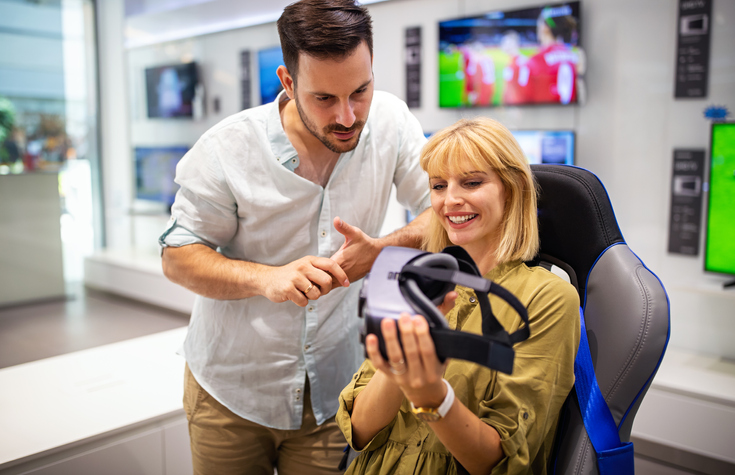 WHAT IS EXPERIENTIAL MARKETING?
Consumers are immersed in memorable and engaging encounters through experiential marketing, sometimes referred to as engagement marketing or live marketing. Experiential marketing enables active engagement, engaging many senses and forging a strong emotional bond between the brand and the customer, in contrast to traditional advertising, which passively communicates a message.
ESSENCE OF EXPERIENTIAL MARKETING
At its foundation, experiential marketing seeks to arouse feelings, elicit sensations, and promote sincere relationships. It makes a brand into a lively, living thing that customers can connect with and engage with on a personal level, rather than just a simple product or service. The objective is to leave a lasting impression on customers, whether it is through a pop-up event, an immersive VR experience, or a social media challenge.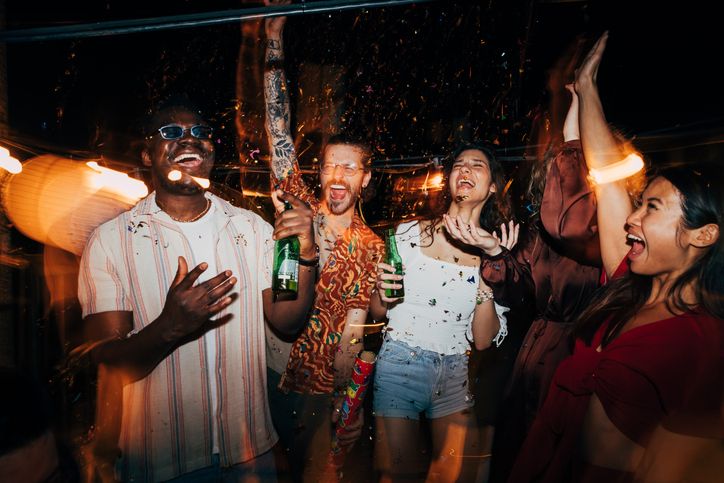 KEY ELEMENTS OF EXPERIENTIAL MARKETING
ENGAGEMENT: Active engagement is the main objective of experiential marketing. It invites customers to interact, taste, touch, and experience the brand. Customers are more likely to remember and discuss the brand as a result of their active participation, which develops a sense of connection and ownership.
EMOTION: In experience marketing, emotions are crucial. Brands can produce memorable encounters by inciting pleasant feelings like joy, excitement, or surprise. Long-lasting consumer-brand relationships are built on emotional resonance, which promotes advocacy and brand loyalty.
INTERACTIVITY: A key component of experiential marketing is interactivity. Brands use interactive displays, live events, and technology to give customers a hands-on experience with their products. This hands-on method improves the experience's impact and increases its memorability and engagement.
STORYTELLING: Every brand has a story, and experiential marketing provides the perfect platform to tell it. Brands may tell their narrative in an engaging style that engages the audience through immersive experiences, making a lasting impact and promoting a sense of connection and understanding.
4 TYPES OF EXPERIENTIAL MARKETING
WHY IS EXPERIENTIAL MARKETING SO IMPORTANT?
EMOTIONAL CONNECTION


Consumers and companies develop strong emotional bonds thanks to experiential marketing. People are more likely to develop a deep link with a brand when they have great, lasting experiences, which promotes brand loyalty and repeat business.

INCREASED ENGAGEMENT


Consumer attention is drawn to and held throughout interactive activities. People are more likely to interact with a brand's message when they actively participate in an event or activity, which improves brand recall and awareness.

WORD-OF-MOUTH MARKETING


Sharing memorable memories is common. When customers interact well with a brand, they are more inclined to recommend it to their friends and family, expanding the brand's reach through word-of-mouth advertising.

DATA COLLECTION AND INSIGHTS


Experience-based marketing offers insightful information and useful data. During these interactions, brands can gather information on consumer behavior, preferences, and comments, allowing them to improve their marketing efforts and raise customer happiness.

COMPETITIVE ADVANTAGE


Offering distinctive and interesting experiences helps a brand stand out from its rivals in a competitive market. Businesses that spend money on experiential marketing demonstrate their dedication to innovation and client happiness, giving them a competitive advantage in the market.
WHAT ARE GOOD EXAMPLES OF EXPERIENTIAL MARKETING?
Experiential marketing has developed into a potent tool for businesses looking to forge deep connections with their customers. Here are a few creative examples that show the various ways that experiential marketing tactics are used:
POP-UP EXPERIENCES


Temporary pop-up shops and events are becoming more and more popular among brands. Businesses can design immersive settings that highlight their goods or services in these temporary places. Brands can effectively engage customers and leave a lasting impression by using hands-on activities, interactive displays, and demonstrations.

AUGMENTED AND VIRTUAL REALITY


Using AR and VR, marketers can take customers to virtual worlds or improve their surroundings in the real world. These encounters provide customers a distinctive way to connect with goods and services, from virtual automobile test drives to AR apps that let shoppers picture furniture in their homes before purchase.

INNOVATIVE SAMPLING CAMPAIGNS


Sampling initiatives now go beyond handing out free samples of goods. The goal of experiential sampling is to create enduring interactions with the sampled product. A food brand might, for instance, hold a tasting event with well-known chefs to enhance the sensory experience and forge a bond with the consumer's palate.

INTERACTIVE SOCIAL MEDIA CAMPAIGNS


Social media platforms are used by brands to develop interactive campaigns. For instance, interactive surveys, contests, and efforts promoting user-generated content stimulate audience participation. Such initiatives increase brand awareness through social sharing and virality in addition to directly engaging consumers.

SENSORY EXPERIENCES


The effectiveness of experiential marketing can be considerably increased by appealing to many senses. Brands have looked towards introducing sensory components into their events, such as touch, smell, and taste. For instance, perfume companies hold events where clients can design their own scents, increasing the olfactory experience and forging a special, lasting bond.
EXPERIENCE THE EXTRAORDINARY WITH BRANDING NEW YORK CITY
Are you ready to redefine your brand and leave a lasting mark on New York City? Look no further than Branding New York City, your dedicated partner in crafting immersive, unforgettable, and impactful marketing campaigns. As one of the best experiential marketing agencies NYC, we bring innovation, creativity, and a touch of the extraordinary to every project we undertake.
Don't wait. Call our marketing agency New York today and experience the difference that strategic expertise can bring to your brand.