Healthcare marketing agencies NYC are making waves in the healthcare industry. As healthcare organizations strive to reach their target audiences and deliver essential services, healthcare marketing agencies are becoming more and more sought after, and essential.
In this article, we will dive into the multifaceted responsibilities of healthcare marketing agencies NYC, examining their key functions, strategies, and value to the industry.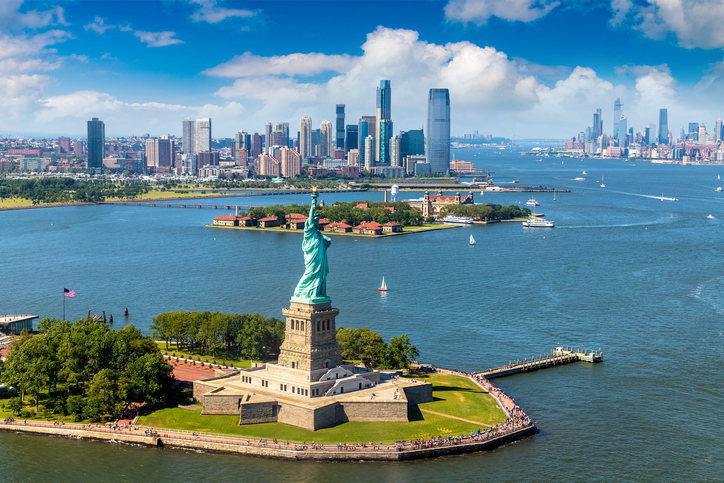 THE EVOLVING HEALTHCARE LANDSCAPE:
Over the last decade, the healthcare industry has undergone significant transformation, with digital transformation playing a key role. Patients are more empowered than ever before, searching for medical information online, researching treatment options, and comparing healthcare providers. Healthcare marketing firms have emerged in response to this shift to bridge the gap between healthcare providers and tech-savvy consumers.
KEY FUNCTIONS OF HEALTHCARE MARKETING AGENCIES:
HEALTHCARE MARKETING AGENCIES' DIGITAL STRATEGY:
Healthcare marketing firms work with medical professionals to develop comprehensive digital strategies. Identifying target audiences, understanding patient personas, and selecting appropriate digital channels for engagement are all part of this process.
CONTENT CREATION AND MANAGEMENT:
Crafting high-quality, relevant, and accurate content is crucial in healthcare marketing. These organizations create educational blogs, articles, videos, and social media posts that educate patients while also establishing healthcare providers as authoritative sources.
SEARCH ENGINE OPTIMIZATION (SEO):
Healthcare marketing firms optimize online content to increase its visibility on search engines. Effective SEO strategies ensure that medical facilities appear prominently in search results, increasing the likelihood that potential patients will find them.
SOCIAL MEDIA MANAGEMENT:
Social media platforms are important channels for healthcare providers to connect with their audience. Healthcare marketing firms plan and execute social media campaigns to promote medical services, engage patients, and foster a sense of community.
PAID ADVERTISING:
Pay-per-click (PPC) and social media advertising are effective tools for increasing healthcare organizations' online visibility. Marketing firms create and execute targeted advertising campaigns that drive traffic to healthcare websites and generate leads.
ONLINE REPUTATION MANAGEMENT:
It is critical for healthcare providers to maintain a positive online reputation. To maintain a strong brand image, marketing agencies monitor online reviews, respond to patient feedback, and manage any negative press.
EMAIL MARKETING:
Healthcare marketing firms use email marketing campaigns to communicate directly with patients, sharing relevant health information, appointment reminders, and medical service updates.
DATA ANALYSIS AND REPORTING:
It is critical to track the effectiveness of marketing strategies. To achieve the best results, these firms analyze data on website traffic, engagement metrics, conversion rates, and other key performance indicators.
THE VALUE OF HEALTHCARE MARKETING AGENCIES:
EXPERTISE:
Healthcare marketing agencies possess specialized knowledge of both the healthcare industry and digital marketing techniques. This knowledge ensures that marketing efforts are in accordance with medical regulations and ethics.
SAVINGS IN TIME AND RESOURCES:
Healthcare providers can concentrate on patient care while marketing firms handle the complexities of digital outreach, saving time and resources.
CUSTOMIZATION:
Agencies tailor marketing strategies to each healthcare provider's unique needs and goals, ensuring a personalized approach to patient engagement.
INNOVATION:
Healthcare marketing agencies stay current on digital trends, allowing healthcare organizations to implement cutting-edge technologies and strategies.
MEASURABLE RESULTS:
Marketing agencies provide quantifiable insights into the success of various marketing campaigns through data analysis and reporting, allowing healthcare providers to make informed decisions.
FIND HEALTHCARE MARKETING IN NEW YORK
New York is a vibrant and fast-paced city that is a global epicenter for healthcare innovation, making it an ideal location to find specialized healthcare marketing agencies. Healthcare organizations in New York, with a diverse and discerning population, require strategic digital marketing solutions that address the specific needs of this dynamic market. Here's a detailed guide to locating the best healthcare marketing agency in New York:
1. LOCALIZED RESEARCH AND REFERRALS:
Begin your search by looking into healthcare marketing agencies in New York. This local approach allows for in-person meetings, a better understanding of the city's healthcare landscape, and the creation of campaigns that resonate with New Yorkers. Seek recommendations from colleagues who have worked with New York-based agencies, as personal referrals can provide valuable insights.
2. INDUSTRY EXPERTISE IN THE CITY:
Choose an agency that not only specializes in healthcare marketing but also has a thorough understanding of New York's healthcare ecosystem. A local agency is more likely to be aware of the city's distinct healthcare trends, patient preferences, and regulatory concerns. Their knowledge of the local market can lead to more effective and relevant marketing strategies.
3. NYC-CENTRIC PORTFOLIO:
Examine prospective agencies' portfolios, paying special attention to their work with healthcare clients in New York. The agency's portfolio includes a diverse range of New York-based healthcare clients, indicating that it is well-versed in addressing the needs and preferences of the city's diverse population.
4. PERSONALIZED CITY STRATEGIES:
A healthcare marketing agency in New York should be able to tailor strategies that are appealing to the city's residents. In your discussions, inquire about how the agency intends to tailor campaigns to reflect New York's distinct cultural and demographic makeup.
5. OBSERVE LOCAL ETHICS:
Given the city's prominence in healthcare and its stringent regulations, ethical considerations are critical. Make sure the agency you choose is familiar with New York's healthcare regulations, such as patient privacy laws and advertising guidelines. A commitment to ethical marketing practices will protect your company's reputation and foster trust in the community.
6. THE CITY'S TECH-SAVVY:
New York is well-known for embracing cutting-edge technology. Look for agencies that are adept at utilizing the most up-to-date digital tools, analytics platforms, and emerging trends that are compatible with the city's tech-savvy population.
7. PROXIMITY AND COLLABORATION:
Working with a New York-based agency offers benefits other than expertise. Proximity allows for face-to-face collaboration and brainstorming sessions, which can result in more creative and effective marketing strategies tailored to the city's distinct pulse.
8. NEW YORK ROI FOCUS:
Prioritize agencies that emphasize delivering a strong return on investment in the context of New York's competitive healthcare market when considering your budget. Inquire about the agency's strategy for measuring and optimizing ROI in the city's healthcare landscape.
Finding the right marketing agency in New York's bustling healthcare realm is an opportunity to harness the city's energy and innovation for your organization's success. By collaborating with a healthcare marketing agency that is intimately familiar with New York's healthcare nuances, you can use digital marketing to not only reach your target audience effectively but also to resonate with the city's diverse and vibrant population.
BRANDING NEW YORK CITY – YOUR PREMIER NYC HEALTHCARE MARKETING AGENCY
Discover the perfect partner to elevate your healthcare brand in New York City – Branding New York City. Our agency specializes in crafting innovative healthcare marketing strategies tailored to the unique essence of this vibrant metropolis.
With a deep understanding of the local healthcare landscape, we infuse creativity and cutting-edge techniques to amplify your brand's impact. Collaborate with us, right in the heart of the city, and let's redefine healthcare marketing together. Contact us today to embark on a journey that resonates with the soul of New York City. Don't wait! Call our team today!