A direct marketing agency New York is a pivotal entity in the realm of marketing and advertising. Any effective marketing strategy must include advertising, and this is where full-service advertising agencies come into play. These organizations serve as a one-stop shop for all of your marketing requirements, providing a vast array of services to aid companies in successfully promoting their goods or services. We will delve into the world of full-service advertising agencies in this article, looking at their roles in the modern marketing ecosystem as well as their services and functions.
KNOWING THE LANDSCAPE
It's crucial to comprehend the bigger picture of marketing before delving into the specifics of what a full-service advertising agency does. Businesses today face a variety of difficulties, including fierce competition and quickly changing consumer preferences. Companies frequently seek the help of specialized agencies to assist them in developing and carrying out their marketing strategies in order to successfully navigate these challenges.
Direct marketing agencies and digital marketing agencies are two well-known types of marketing agencies that are frequently mentioned in the same sentence as full-service agencies. Despite being separate segments, there may be some overlap. Let's quickly distinguish between them:
DIRECT MARKETING AGENCIES:
These organizations concentrate on developing direct, personalized communications with potential clients. To reach customers one-on-one, they use techniques like direct mail, telemarketing, and email marketing.
DIGITAL MARKETING COMPANIES:
As the name suggests, these agencies specialize in the digital realm. They use strategies like search engine optimization (SEO), social media marketing, pay-per-click advertising, and content marketing to leverage the power of online platforms to advertise goods and services.
The comprehensive range of services offered by full-service advertising agencies frequently includes elements of both direct and digital marketing. Let's now examine the functions of a full-service advertising agency and how they relate to these ideas.
ROLE OF A FULL-SERVICE ADVERTISING AGENCY
An adaptable organization that serves as a strategic partner for companies looking to build or strengthen their brand presence is a full-service advertising agency. These organizations handle various facets of marketing, advertising, and promotion, offering a unified strategy for successfully addressing a target audience. The main tasks and offerings of full-service advertising agencies are broken down as follows: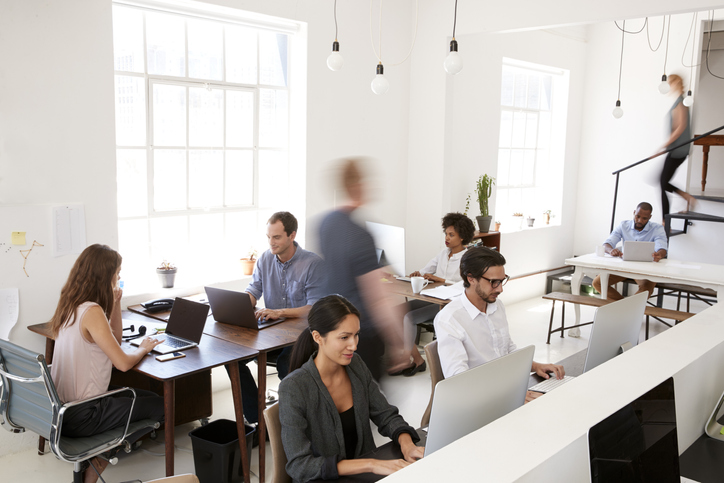 MARKET RESEARCH AND STRATEGY DEVELOPMENT
Thorough market research is one of a full-service agency's fundamental responsibilities. To find opportunities and challenges, this entails analyzing market trends, consumer behavior, and competitors. They create an extensive marketing strategy based on this research and customize it to the objectives of the client.
CREATIVE SERVICES
In-house creative teams with graphic designers, copywriters, and multimedia specialists are a feature of full-service agencies. These experts work together to create visually appealing and engaging content for a variety of marketing platforms, such as print, television, radio, and digital platforms.
MEDIA BUYING AND PLANNING
When the creative assets are prepared, agencies plan how to distribute them. On behalf of their clients, they negotiate advertising placements and choose the media outlets best suited for reaching the target audience. This may entail investing in advertising space on websites, social media platforms, TV, radio, newspapers, and magazines.
STRATEGIES FOR DIGITAL MARKETING
Full-service agencies have devoted teams with expertise in digital marketing due to the growing significance of the digital landscape. They develop and put into practice strategies for email marketing, social media management, search engine optimization (SEO), and online advertising.
MANAGING PUBLIC RELATIONS AND REPUTATION
Public relations (PR) initiatives are frequently handled by full-service agencies in order to manage a client's reputation. To preserve or enhance a company's reputation, this includes writing press releases, planning events, and handling crisis communications.
PERFORMANCE TRACKING AND ANALYTICS
Full-service agencies use data-driven strategies to make sure their campaigns are effective. They keep track of campaign effectiveness, gather information on consumer engagement, and employ analytics tools to offer clients insights and optimization suggestions.
CAMPAIGN EXECUTION AND MANAGEMENT
Full-service agencies manage the entire advertising campaign from conception to completion. This entails working with various stakeholders, controlling spending, and making sure that every aspect complements the overall marketing strategy.
REPORTING AND ROI ANALYSIS
After a campaign is over, agencies give clients thorough reports on how it performed. Clients can evaluate the campaign's success using metrics like reach, engagement, conversion rates, and return on investment (ROI).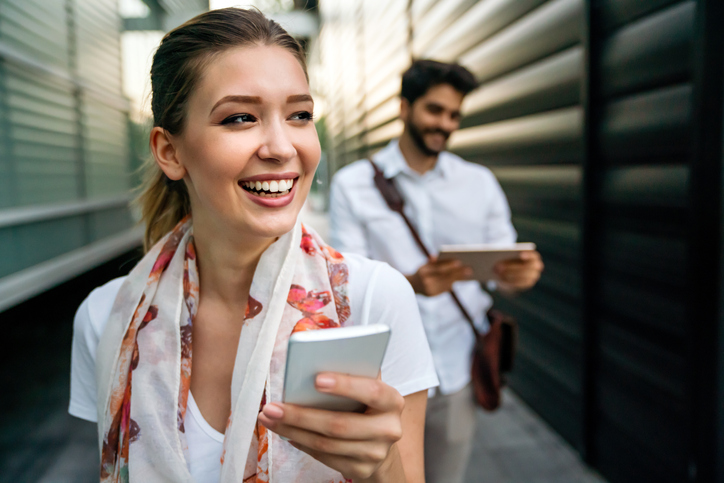 Choosing the best creative digital marketing agency is essential in a world where digital marketing is becoming more and more important to a company's success. The agency you select will directly affect the online presence of your brand and the level of engagement with your target audience. Follow these steps to locate the top creative digital marketing agency for your company in order to make an informed choice:
GOALS AND BUDGET
It's critical to have a firm grasp on your goals prior to beginning your search. Do you want to boost website traffic, increase conversions, raise brand awareness, or pursue some other goal entirely? Setting clear objectives will aid in selecting the best agency and serve as a benchmark for success.
Make a budget for your digital marketing initiatives as well. This will enable you to focus your search and make sure that the agencies you are considering fit within your budgetary parameters.
RESEARCH AND SHORTLIST POTENTIAL AGENCIES
Start by looking up digital marketing firms that focus on innovative campaigns. A list of potential candidates can be found through a quick online search or directories for a particular industry. To evaluate their abilities, take into account elements like their experience, portfolio, client testimonials, and case studies.
EVALUATE EXPERTISE AND SERVICES
Find companies with experience in the particular digital marketing fields that fit your objectives. They should provide a variety of services, such as email marketing, web design, paid search advertising, social media management, SEO, and content marketing. The best agencies can adapt to your specific needs and can customize their services accordingly.
CHECK THEIR PORTFOLIO
To evaluate the caliber and variety of the agency's work, look through their portfolio. Pay attention to how innovative and successful their campaigns are. A solid portfolio demonstrates the agency's capacity to create effective and compelling digital marketing materials.
REFERENCES
Never be afraid to request client testimonials. Speaking with current or former clients can offer insightful information about the professionalism, communication, and outcomes the agency was able to produce.
INDUSTRY EXPERIENCE
Examine the agency's history of working with companies in your sector. Even though industry-specific experience isn't always required, it can be helpful because the agency may already be familiar with your target market's dynamics.
TRANSPARENCY AND COMMUNICATION
Transparency and effective communication are crucial for a successful partnership. Make sure the agency is transparent about their tactics, status updates, and any adjustments to your campaigns. Your needs and preferences can be catered to by a responsive and collaborative agency.
CONSIDER LOCATION AND TIME ZONE
Although digital marketing can be done from a distance, the location and time zone of the agency can affect communication and teamwork. Think about whether your company would benefit more from a regional or global agency.
BUDGET ALIGNMENT
You should ask the companies on your shortlist for comprehensive proposals and quotes. Compare the services provided, the costs, and the value they offer. It's critical to select an agency whose fees fit within your spending limit while delivering the desired outcomes.
CONTRACT TERMS AND AGREEMENTS
Review the contract's terms and conditions, including its duration, payment schedule, and any performance guarantees, in great detail. Make sure the expectations and deliverables are understood by both parties.
START WITH TRIAL OR SMALL PROJECT
If you're unsure about signing a long-term agreement, think about beginning with a smaller project or a trial run. This enables you to evaluate the agency's effectiveness and determine whether it would be a good fit for your company.
MONITOR AND EVALUATE PROGRESS
Once you've chosen an agency, keep the lines of communication open and check in frequently to see how your campaigns are doing. Be prepared to adjust as necessary to meet your marketing objectives.
DISCOVER THE BEST DIGITAL MARKETING COMPANY IN NEW YORK
Discover the power of a direct marketing agency New York with Branding New York City! Elevate your marketing game, captivate your audience, and unleash the potential of your brand in the heart of the Big Apple. Join us today and let's write the success story of your business together. Contact us today and experience direct marketing excellence in New York City!