The best marketing agencies in New York excel in the art of email marketing, providing businesses with invaluable expertise and strategic guidance in navigating the ever-changing digital landscape. These companies enable organizations to create appealing email campaigns that not only grab attention but also establish deep connections with their audience by utilizing their thorough grasp of consumer behavior and cutting-edge technologies. In this article, we will dive deeper into the realm of email marketing to understand the pivotal role these agencies play in shaping the success stories of numerous businesses around the globe.
Why Hire a Marketing Agency for Your Email Campaigns?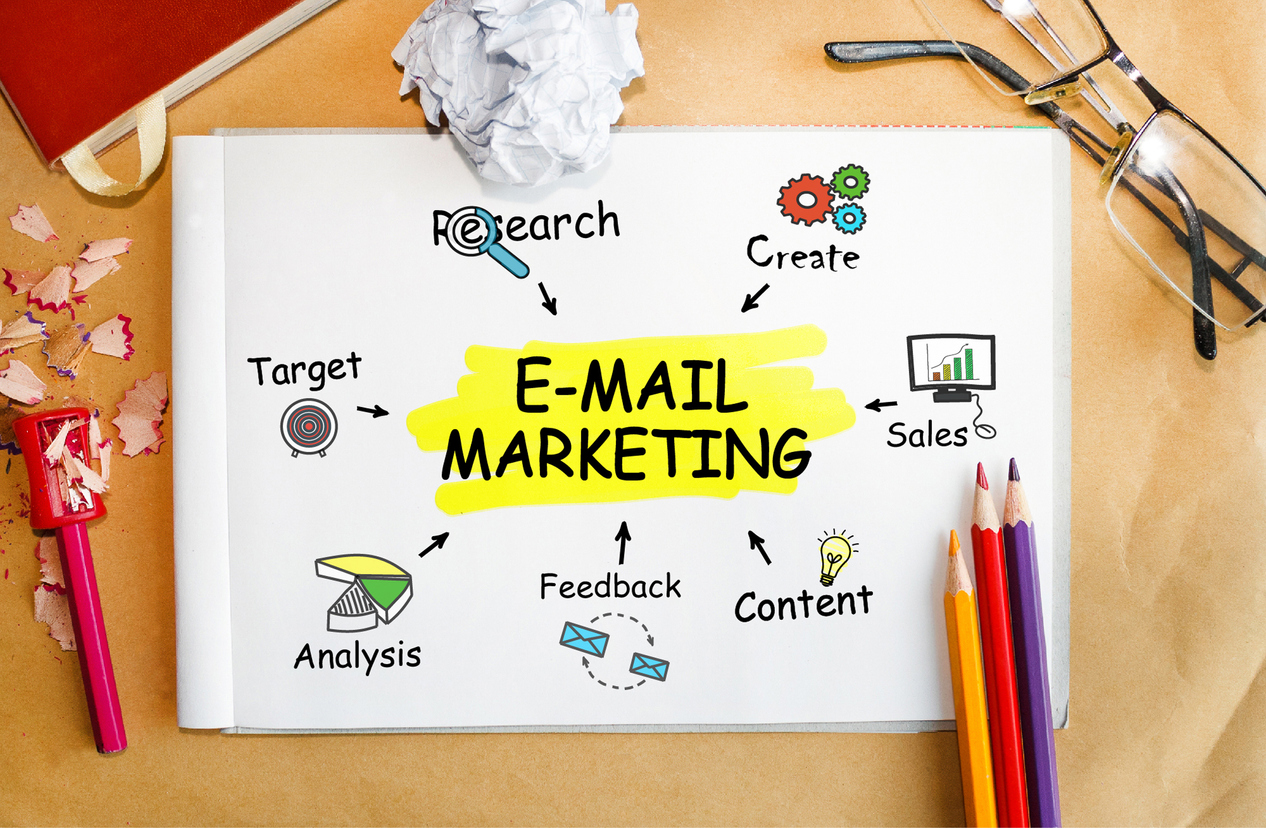 STRATEGY DEVELOPMENT:
Email marketing companies create elaborate plans that are specifically suited to address the special requirements and objectives of their clients. To make sure the emails are well received by recipients, they undertake market research, examine the target population, and produce interesting content.
EMAIL CAMPAIGN DESIGN AND CREATION:
From designing visually appealing email templates to crafting compelling copy, email marketing agencies create eye-catching and effective email campaigns. They focus on the design, colors, and general aesthetics to improve user engagement and experience.
AUDIENCE SEGMENTATION:
Successful email marketing depends on targeting the appropriate audience with the right message. Email marketing companies divide their clients' email lists into different categories depending on user behavior, purchase history, and demographics. The possibility of conversions is increased by this segmentation, which guarantees that receivers receive individualized and pertinent content.
A/B TESTING:
Organizations run A/B testing tests to improve email campaigns. To determine what appeals to the audience the most, they test various subject lines, content, graphics, and calls to action. They improve the email content for greater performance by studying the results.
TRACKING AND ANALYTICS:
Email marketing agencies monitor the performance of email campaigns meticulously. Measures including open rates, click-through rates, conversion rates, and unsubscribe rates are monitored by them. They acquire important insights into the campaigns' efficacy and develop data-driven judgments for upcoming initiatives by studying this data.
COMPLIANCE AND DELIVERABILITY:
To guarantee that their clients' email campaigns are compliant with legal requirements, email marketing companies stay current on the most recent legislation, such as GDPR and CAN-SPAM. They also improve email delivery to reduce the possibility of emails getting up in spam folders, hence increasing the campaigns' impact and reach.
CONTINUOUS OPTIMIZATION:
The digital environment is ever-changing. Email marketing companies stay current with market trends and technological developments. In order to ensure that their clients' email marketing initiatives remain current and successful in the always-shifting industry, they change their strategy, tools, and methodologies.
WHAT'S THE BEST EMAIL MARKETING SERVICE FROM AGENCIES?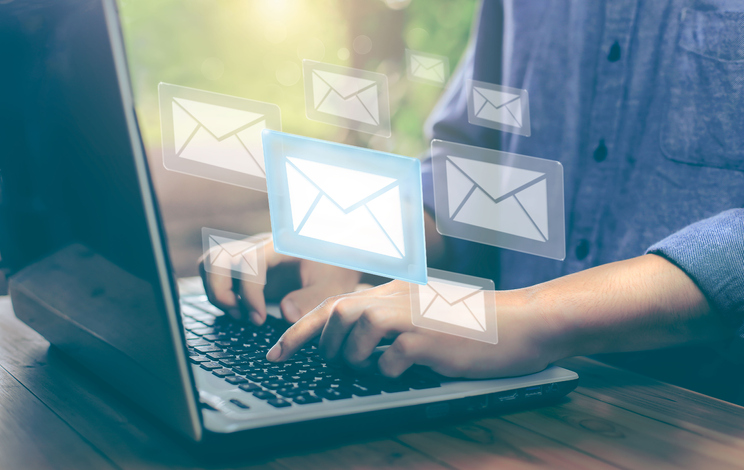 By enlisting the help of an email marketing agency, businesses are essentially utilizing a comprehensive and individually personalized suite of services aimed at enhancing their digital communication tactics. These services include a deliberate approach to engage, nurture, and turn leads into devoted consumers; they go much beyond merely sending emails. Let's look at the main features that make email marketing companies the greatest option for companies looking to boost their online visibility and increase conversions:
STRATEGIC PLANNING AND CONSULTATION:
Email marketing companies start by comprehending the client's target market and corporate objectives. They create data-driven plans and decide which customer engagement tactics are most successful. Through careful preparation and consultation, agencies create campaigns that perfectly match the goals of the client.
CREATIVE CONTENT DEVELOPMENT:
From captivating subject lines to compelling email copy and visually appealing designs, email marketing agencies excel in creating content that resonates with the audience. They create persuasive messages that are tailored to the recipient's needs and elicit responses from the audience, motivating them to perform the intended action.
AUTOMATION AND WORKFLOW IMPLEMENTATION:
Email marketing agencies leverage automation tools to streamline workflows. They build up automated answers, tailored email sequences, and drip campaigns. Automation ensures that follow-ups are made in a timely manner, nurtures leads, and distributes tailored content, improving customer experiences and optimizing campaign effectiveness.
COMPLIANCE AND DELIVERABILITY MANAGEMENT:
Staying compliant with regulations like GDPR and ensuring high email deliverability rates are paramount. Email marketing companies navigate the legal system and make sure that campaigns follow rules. Additionally, they improve email delivery to reduce the possibility of emails ending up in spam folders, hence increasing campaign reach and impact.
HOW TO HIRE THE BEST EMAIL MARKETING AGENCY?
The digital presence and client engagement of your organization can be substantially impacted by choosing the correct email marketing firm. The following crucial actions will help you select the ideal email marketing company for your requirements: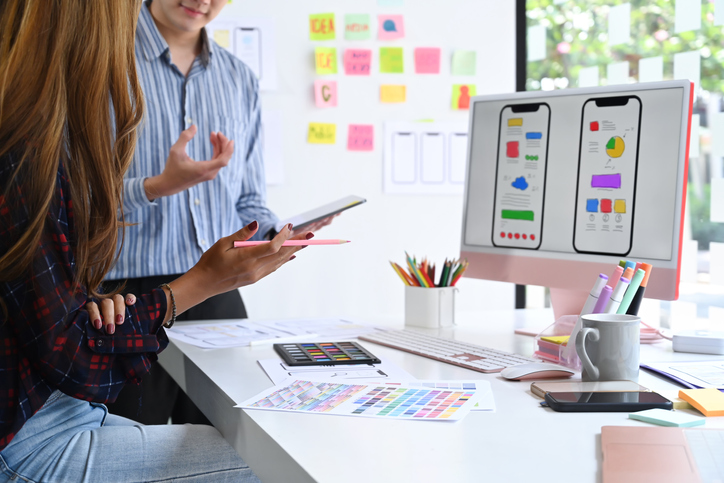 DEFINE YOUR GOALS:


Establish your email marketing objectives upfront. Finding an agency with experience in your target areas will be facilitated by having precise objectives, whether they be to increase sales, grow your subscriber base, or improve client retention.

EXPERTISE AND EXPERIENCE:
Seek out firms with a track record of success in email marketing. Examine their resume, case studies, and client endorsements. Examine the fields in which they have experience and the difficulty of the campaigns they have managed. A seasoned agency is more likely to produce fruitful outcomes.
UNDERSTAND STRATEGIES:
Inquire about the agency's email marketing strategies. A trustworthy agency will place a strong emphasis on automation, A/B testing, audience segmentation, and personalization. To successfully engage your target audience and fulfill your business objectives, they should adapt their strategy.
ANALYSIS AND REPORTING:
A top-notch email marketing company offers thorough analytics and reporting. Find out what metrics they monitor, how often they report, and how they analyze the data. For plans to be improved and campaign performance to be improved, thorough analytics are crucial.
BUDGET AND ROI


Cost is a consideration, but pay attention to the return on investment (ROI). Consider the possible gains and long-term advantages the agency can provide to your email marketing operations when comparing the projected budget to those gains.

CLIENT REFERENCES:
Request references from previous or existing clients. Speaking with their customers directly offers insightful information about the agency's competence, dependability, and the effect of their email marketing techniques on business results.
BRANDING NEW YORK CITY – YOUR DIRECT MARKETING AGENCY NEW YORK
Introducing Branding New York City, one of the best marketing agencies in New York. Our innovative strategies, creative brilliance, and unwavering dedication set us apart. Let us transform your brand into a beacon of success. Discover the power of strategic marketing with us today. Contact Branding New York City and embark on a journey toward unparalleled brand recognition and business growth. Your path to success starts now!