Logo design NYC stands as the vital key to small business success, serving as the cornerstone upon which brand identity is built in today's competitive market. The face of a company, including its beliefs, personality, and mission, is represented by its logo, which is more than just a visual sign. A unique logo is essential for small businesses in particular to make an impact and establish brand recognition. This article delves into the significance of a custom logo for small businesses, exploring the various aspects that highlight its importance.
FIRST IMPRESSIONS
Making a lasting first impression is crucial in the digital age because customers are overloaded with information. A unique logo represents your company visually and is frequently what potential customers see first. A professionally created logo may instantly communicate the essence of your company, leaving a favorable and long-lasting impression.
BRAND RECOGNITION
Building brand recognition requires consistent branding. Your company can stand out from the crowd with the help of an original and appealing logo. Customers begin to associate your emblem with your goods and services when they encounter it on numerous platforms consistently. Consumers get a sense of familiarity and trust as a result of this link strengthening over time.
CREDIBILITY
An expertly created personalized logo exudes professionalism and authority. It shows how committed and meticulous you are to running your company. Customers are more likely to believe a company is reputable and well-run. Potential customers may feel more at ease conducting business with you if they recognize your logo.
DIFFERENTIATE YOUR BUSINESS
Differentiation is important in today's oversaturated marketplace. Your logo can be a potent tool for expressing what makes your company unique. These principles can be expressed in your logo's design, whether they be your USP, your dedication to quality, or your top-notch customer service. Customers are more likely to remember your firm and appreciate its uniqueness if it has a memorable logo.
BRAND LOYALTY
Any firm that wants to succeed in the long run needs to have a devoted consumer base. A unique logo can inspire strong feelings about your company. consumers are more likely to become devoted consumers when they have great interactions with your company and associate those interactions with your logo. This devotion can eventually result in recurring business and helpful word-of-mouth recommendations.
ADAPTABLE AND MEMORABLE
A well-made bespoke logo is adaptable and may be used for a variety of online and offline marketing materials. A consistent logo makes sure that your brand message is understandable and memorable on all platforms, whether it's on your website, business cards, social media profiles, or promotional items. The exposure and recall value of your company can be considerably impacted by the simplicity with which your logo can be recognized.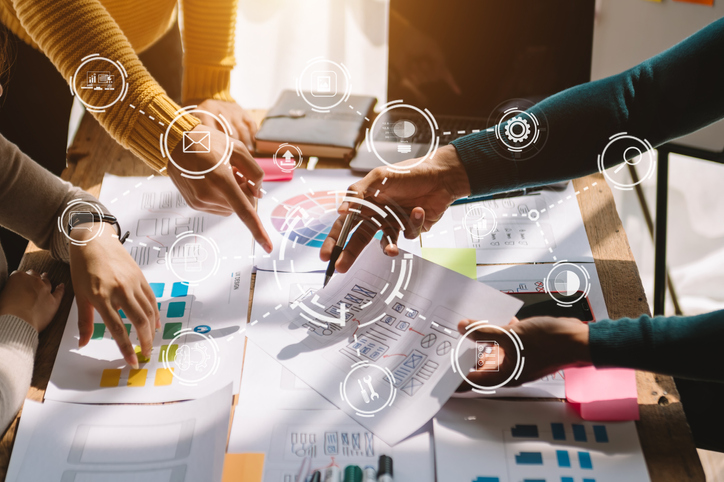 Can Anyone Design My Logo For A Small Business?
Small business owners may find the idea of having a professional and eye-catching logo intimidating, especially if they have little experience with graphic design. The good news is that anyone can create an engaging and distinctive logo for their small business, regardless of their level of design proficiency. How is that even possible? The solutions can be found in the solutions offered by custom logo design companies.
YES, A CUSTOM NYC LOGO DESIGN AGENCY CAN HELP!
Creating custom logos that complement a company's vision, values, and target market is their area of expertise. These companies hire qualified graphic designers that are knowledgeable about the subtleties of branding and design. Choosing a bespoke logo design service is a smart move for small businesses for the following reasons: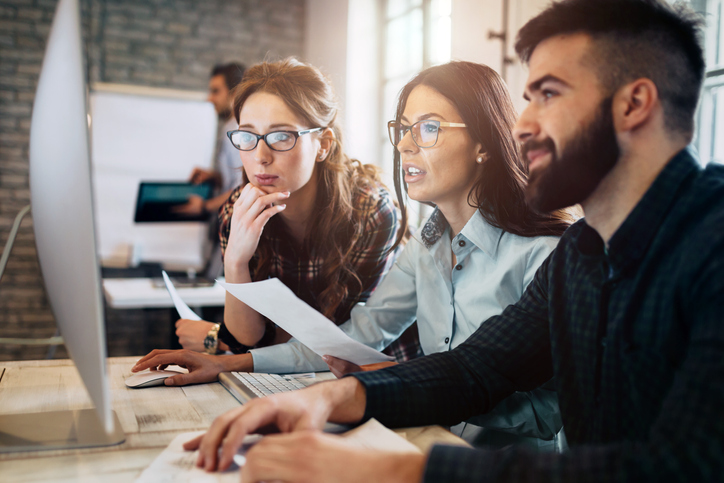 EXPERIENCE:
Experienced experts with a solid understanding of design principles, color theory, typography, and market trends make up design agencies. They are able to turn your concepts and goals into a distinctive and useful logo.
UNIQUE DESIGNS:
Custom logo design companies make sure that your logo is distinctive to your company. They do extensive study to produce a logo that not only captures the essence of your company but also distinguishes it from rivals, ensuring that buyers will remember it.
ADAPTABILITY:
A skilled logo design company can provide a scalable logo, which looks excellent at any size, from a little social media profile photo to a massive billboard. They also make sure that the brand is still distinct and recognized in different settings.
CONSISTENCY:
Design firms make sure your logo is the same everywhere, including on your website, business cards, and social media profiles. The credibility and professionalism of your company are increased by branding consistency.
TIME SAVING:
Creating a logo might take a lot of time, especially if you have no design experience. Business owners can concentrate on their core operations while specialists manage the creative process by outsourcing the assignment to a logo design studio.
CUSTOMIZATION:
Custom logo design companies frequently include revision choices so you may make minor adjustments to the design until it exactly reflects your vision. This degree of personalization guarantees that your brand identity will be accurately reflected in the final logo.
BRANDING NEW YORK CITY – THE BEST LOGO DESIGNER NYC
Are you ready to make a bold statement in the heart of the business world? At Branding New York City, we specialize in crafting exceptional logos that capture the essence of your brand, setting you apart in the bustling landscape of New York City. 
Your logo is not just an image; it's your identity, your story, and your first impression. Let us help you create a logo that resonates with your audience, leaving a lasting imprint on their minds.
Contact us today to discuss your logo design NYC needs and embark on a branding journey that will elevate your business to new heights in the heart of NYC!