NYC logo design plays a pivotal role in crafting distinctive and memorable brand identities for businesses in today's competitive marketplace. Your logo acts as the public face of your company, representing your identity, principles, and mission. But designing a logo that truly stands out and embodies your company is no easy task. A logo design company can really make a difference in this situation.
IMPORTANCE OF UNIQUE LOGO DESIGN
Before exploring the advantages of working with a logo design agency, it's critical to comprehend why having a distinctive logo is crucial for your company: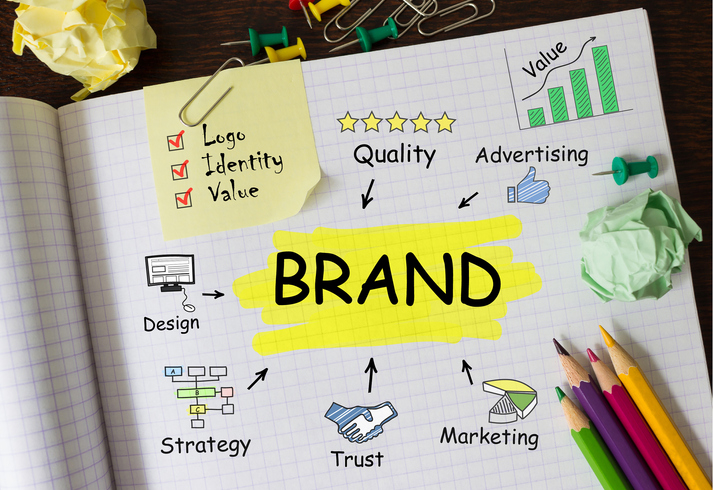 BRAND IDENTITY: A well-designed logo acts as a visual representation of your brand, making it instantly recognizable and memorable. It aids in creating a strong brand identity, which is essential for fostering customer loyalty and trust.
DIFFERENTIATION: In a crowded marketplace, a distinctive logo can set you apart from competitors. It conveys your distinctiveness and aids potential customers in finding your brand amid a sea of alternatives.
FIRST IMPRESSIONS: A prospective customer frequently encounters your brand for the first time through your logo. An expertly created logo can leave a favorable and long-lasting first impression, which can affect consumer decisions.
VERSATILITY: A great logo is versatile and can be used across various marketing materials, from business cards to billboards, ensuring consistency and professionalism in your branding efforts.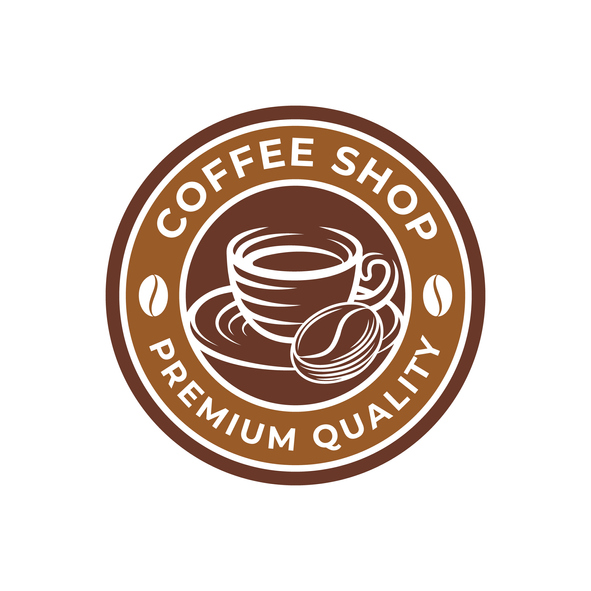 Now that we've established the significance of a distinctive logo, let's look at how a logo design company can assist you in making one.
ROLE OF A LOGO DESIGN AGENCY
A group of creative experts with experience in branding, graphic design, and marketing make up a logo design agency. Their main goal is to design logos that appeal to and capture the essence of your brand for your target market. Here's how they can assist you in creating a fantastic and distinctive logo:
PROFESSIONAL EXPERIENCE: Logo design firms hire seasoned designers who are familiar with design principles, color theory, and typography. They are adept at turning intangible concepts into concrete visual concepts. Their knowledge guarantees that your logo effectively conveys your brand's values while also being aesthetically pleasing.
RESEARCH & STRATEGY: A logo design company does extensive research on your industry, competitors, and target market before beginning the design process. The strategic choices made during the design process are informed by this research, ensuring that your logo is in line with the positioning and objectives of your brand.
CUSTOMIZATION: Logo design companies create distinctive logos that reflect the character and goals of your company. Instead of using generic templates, they create one-of-a-kind, memorable designs that speak directly to your target audience.
ITERATION & FEEDBACK: A skilled logo designer NYC is aware of the value of iteration and feedback. They will give you a variety of concepts and be willing to make changes in response to your suggestions, so that the finished product is exactly what you had in mind.
SCALABILITY: A logo design company takes your logo's ability to be scaled into account to make sure it looks great on both tiny business cards and huge billboards. This flexibility guarantees continuity in all of your branding materials.
BRAND GUIDELINES: After your logo is complete, a logo design company can give you brand guidelines that specify how to use your logo. This includes guidelines for fonts, colors, and logo placement to ensure brand coherence throughout all of your marketing initiatives.
LEGAL CONSIDERATIONS: A reputable logo design agency will help you navigate legal aspects, such as trademark registration, to protect your logo from infringement.
CHOOSING THE RIGHT NYC LOGO DESIGN AGENCY
Selecting the best logo design firm for your requirements is crucial because not all of them are created equally. When choosing, take into account the following aspects: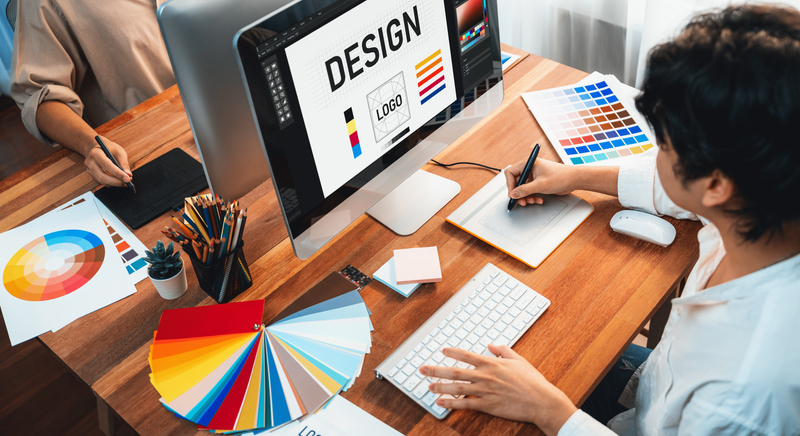 CASE STUDY: Review their portfolio to get a sense of their capabilities and style. Make sure their prior work reflects your vision.
CLIENT TESTIMONIALS: Read reviews and testimonials from their past clients to gauge their satisfaction and the agency's professionalism.
PROCESS & COMMUNICATION: Inquire about their design process and how they involve clients in the decision-making process. Successful collaboration depends on effective communication.
PRICING: Get a clear understanding of their pricing structure and what it includes. Avoid companies that advertise cheap logos with minimal customization.
TIMELINES: Discuss project timelines and ensure they align with your expectations.
LEGAL CONSIDERATIONS: Confirm that the agency provides guidance on trademark registration and other legal aspects.
The Big Apple is a major center for commerce, culture, and innovation. Every street corner in this city, which never sleeps, has a different tale to tell. Businesses flourish and there is fierce competition in this bustling metropolis. Effective branding and logo design are crucial for success in such a dynamic environment.
THE POWER OF NYC BRANDING
Making a visual symbol is only one aspect of New York logo design; creating a brand identity that appeals to the city's diverse and discerning audience is another. When it comes to branding in NYC, keep the following important factors in mind:
EMBRACING DIVERSITY: New York City is a melting pot of cultures, languages, and traditions. A brand that is successful in the city should celebrate its diversity and speak to a diverse audience while upholding its core principles.
STANDING OUT IN THE CROWD: With so many companies vying for customers in New York City, your logo must be distinctive and instantly recognizable. It ought to set your company apart from the countless others vying for customers' attention.
REFLECTING THE CITY'S SPIRIT: New York is known for its hustle, innovation, and determination. Your branding should encapsulate the energy and forward-thinking attitude of the city.
WHY NYC BUSINESSES NEED PROFESSIONAL LOGO DESIGN?
COMPETITION DEMANDS EXCELLENCE
Numerous businesses, from start-ups to large corporations, are based in New York City. Your logo design must be outstanding if you want to stand out in this fiercely competitive market. The knowledge necessary to produce a logo that succeeds in this competitive environment can be found at a reputable logo design firm in New York City.
CAPTURING THE ESSENCE OF YOUR BUSINESS
Your logo needs to capture the spirit of your company in a city where there are so many different types of businesses and services. Regardless of your industry—finance, fashion, technology, or another—a well-designed logo conveys your distinct value proposition.
ADAPTING TO A MULTICHANNEL LANDSCAPE
Your logo will be used in the digital age on a variety of platforms, including websites, social media, mobile apps, and more, in addition to traditional marketing materials. Your brand will remain consistent and professional across all channels if it has a professionally designed logo.
MAKE YOUR MARK IN THE CITY THAT NEVER SLEEPS
Branding New York City is your premier choice for top-notch NYC logo design. Let us transform your vision into a unique, captivating logo that captures the essence of your brand and stands out in big city. Elevate your business and leave a lasting impression on the world's biggest stage.
Don't wait! Contact our team today and let's make your NYC logo dreams a reality.