A med spa marketing agency is an indispensable partner for medical spas aiming to conquer the realm of social media marketing. The medical spa industry, characterized by its fierce competition and discerning clientele, demands a strategic and holistic approach to online marketing. In this article, we will delve into the core principles of social media success for medical spas, presenting ten essential rules that will pave the way for triumph in the digital sphere.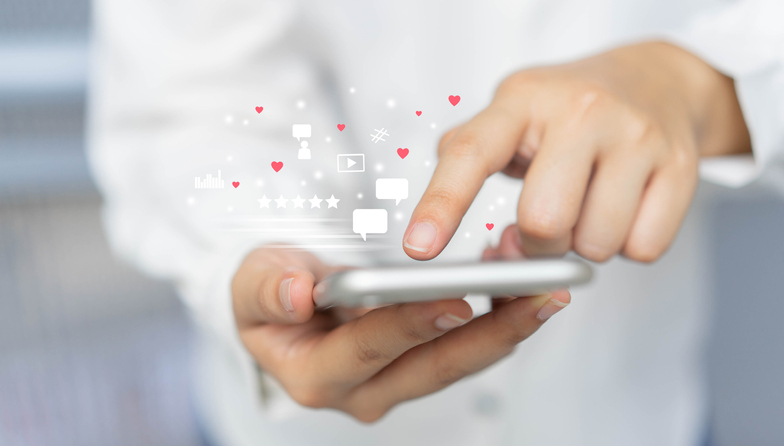 RULE 1: PARTNER WITH A SPECIALIZED MED SPA MARKETING AGENCY


A successful social media strategy is built on collaboration with a specialized medical spa marketing agency. These organizations have a thorough understanding of the specifics of the market and are able to create customized marketing strategies that appeal to the intended audience. Their proficiency in utilizing websites like Facebook, Instagram, and TikTok guarantees the best possible use of each channel.
RULE 2: DEFINE YOUR BRAND


A strong brand identity must be created before starting any social media marketing campaigns. The brand identity of your medical spa should reflect its principles, goals, and distinctive services. Building a strong and recognizable brand presence requires consistency across all platforms in visual design, tone, and messaging.

RULE 3: IDENTIFY & UNDERSTAND YOUR AUDIENCE


In order to create content that appeals to your target audience, it is essential to understand them. To adapt your content to their needs and goals, consider their demographics, preferences, and behaviors. Your social media efforts will be directed toward those who are most likely to interact with your medical spa if you have a clearly defined audience profile.

RULE 4: DIVERSITY CONTENT TYPES


Maintaining an engaging and dynamic social media presence requires a variety of content types. Include a variety of informative posts, success stories with before-and-after photos, video tours, patient reviews, and behind-the-scenes looks. In the medical spa industry, visual content that illustrates the transformative effects of your services is especially persuasive.

RULE 5: EDUCATE & INFORM


Promote your medical spa as a source of information for those interested in wellness and aesthetics. Share educational materials about various procedures, their advantages, and post-treatment care on a regular basis. This not only demonstrates your knowledge but also fosters trust with potential customers looking for trustworthy information.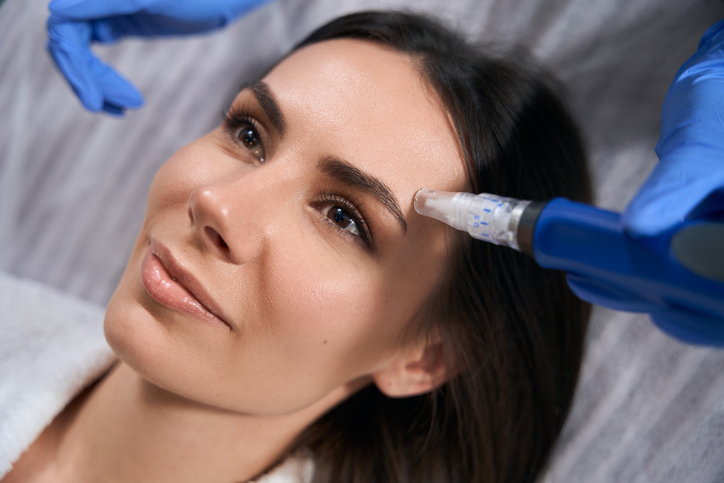 RULE 6: USER-GENERATED CONTENT AND TESTIMONIALS


User-generated content (UGC) and testimonials can be used to inspire happy customers to share their experience. These genuine stories act as potent social proof, assuring potential customers of the value and caliber of your offerings. Display these endorsements prominently on your social media platforms.
RULE 7: CONSISTENT POSTING SCHEDULE


Maintaining an active social media presence requires consistency. Create a posting schedule that corresponds to the online routines of your audience. Regular posts keep your audience interested and guarantee that they continue to think of your medical spa when considering aesthetic procedures.

RULE 8: ENGAGE AND RESPOND


A two-way communication channel is social media. Inquiries, messages, and comments from your audience should be promptly addressed. Talk about important topics, respond to queries, and take care of issues. Establishing a responsive and engaging online community helps people feel connected and trustworthy.

RULE 9: UTILIZE PAID ADVERTISING


Organic content is crucial, but adding paid advertising expands your audience. With the help of platforms like Facebook and Instagram, you can reach potential customers based on details like location, interests, and demographics. An effective paid advertising strategy can produce remarkable results.

RULE 10: ANALYZE AND ADAPT


Always keep an eye on and evaluate how well your social media efforts are working. Track audience growth, conversion rates, and engagement metrics using analytics tools. Refine your strategy in light of these revelations, try out fresh ideas, and adjust to the shifting dynamics of the online environment.
Instagram has grown to be a potent marketing tool for companies in a variety of markets, including the medical spa industry. Utilizing this platform's visual appeal can help your med spa marketing strategy in a number of ways, including:
SHOWCASE OF RESULTS: 
Instagram's focus on visual content makes it an ideal platform to showcase the transformative results of your medical spa procedures. Your audience can be captivated by before-and-after pictures, video testimonials, and other visual displays of the results of your services.
INTERESTING STORYTELLING: 
You can create interesting narratives about your medical spa using Instagram's "Stories" feature. Stories provide a more casual and genuine way to engage your audience, whether you're showcasing client success stories, conducting Q&A sessions with experts, or sharing behind-the-scenes looks at treatments.
TARGETED HASHTAGS FOR DISCOVERY:
Strategic hashtag use can greatly increase your Instagram reach. You can improve the discoverability of your posts among users looking for aesthetic procedures, wellness advice, and related topics by incorporating pertinent and popular hashtags.
BUILDING A VISUAL BRAND IDENTITY: 
Instagram allows you to curate a visually cohesive brand identity. A memorable and recognizable presence is created by maintaining consistency in colors, filters, and overall aesthetics, which strengthens your audience connection.
ENGAGEMENT & INTERACTION:
The user-friendly Instagram interface promotes engagement through likes, comments, and direct messages. Real-time interaction with your audience fosters a sense of community and a personal connection, which in turn promotes trust.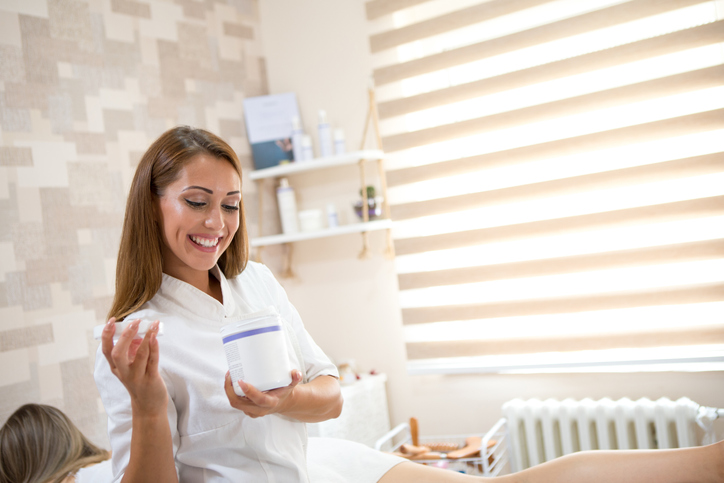 USER-GENERATED CONTENT: 
Post user-generated content about your med spa to entice customers to share their experiences. Customers sharing their own images and stories can act as genuine testimonials and recommendations, enhancing your credibility.
INFLUENCER PARTNERSHIPS: 
Working with the right influencers can help you reach a wider audience. Influencers who share your brand values can tell their followers about your medical spa, generating social proof and bringing in potential new customers.
INTERACTIVE FEATURES: 
Interactive Instagram features like polls, quizzes, and countdowns increase engagement. These resources can be creatively employed to inform your audience about various treatments, determine preferences, and raise awareness of specific promotions.
DIRECT BOOKING AND SHOPPING: 
Instagram's functions, such as the "Book Now" and "Shop Now" buttons in profiles, facilitate easy conversion. With just a few clicks, potential customers can quickly and easily access your services or products, streamlining the customer journey.
INSIGHTS FOR STRATEGY REFINEMENT: 
Instagram's built-in analytics, referred to as Insights, offer helpful information about the effectiveness of your content. These insights provide information about the actions of your audience, enabling you to improve the performance of your content strategy.
Incorporating Instagram into your medical spa marketing strategy can give you access to a visually appealing and interactive space where you can interact with potential customers, establish trust, and highlight the amazing changes your medical spa makes in the lives of people looking to improve their wellness and appearance.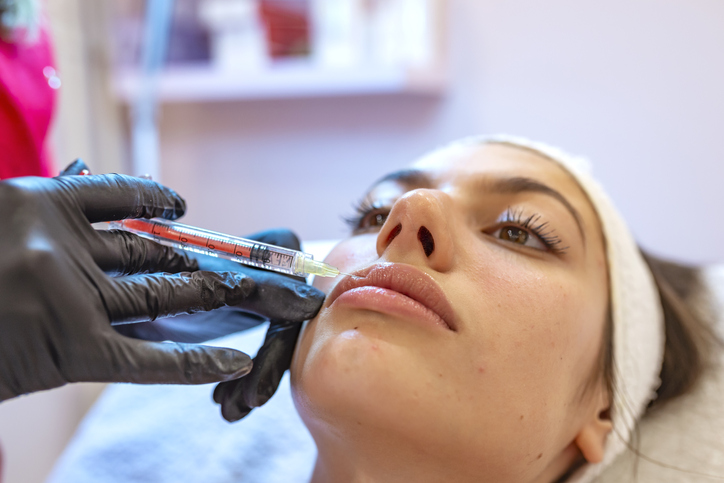 CHOOSE BRANDING NEW YORK CITY – THE ULTIMATE MED SPA MARKETING AGENCY
Step into a world of unrivaled med spa marketing success with Branding New York City, the top med spa marketing agency in New York. Our expertise in crafting bespoke strategies tailored to the aesthetics and wellness industry is your passport to heightened brand visibility and client engagement. Elevate your med spa experience – choose excellence, choose Branding New York City.