A logo designer NYC is a highly skilled individual who creates visually appealing, iconic, and memorable icons that represent a brand's identity. A well-designed logo is an essential part of a successful business, as it plays an important role in establishing brand recognition and creating strong bonds with the target audience.
In this blog, we will delve into the comprehensive working process of professional logo designers, highlighting the key steps they undertake to produce a compelling and effective logo design NYC.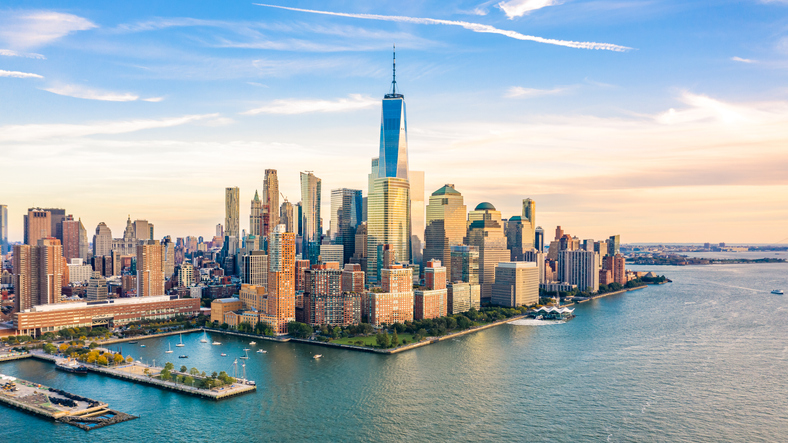 UNDERSTANDING THE CLIENTS VISION
A logo designer's first task before starting the design process is to thoroughly understand the client's vision, mission, and brand personality. This entails conducting a thorough briefing session with the client, during which the designer will ask pertinent questions to gather vital information about the company, target audience, industry, and competition. This is an important step because it lays the groundwork for creating a logo that accurately reflects the brand's identity and values.
CONDUCTING RESEARCH
After understanding the client's needs, the logo designer conducts extensive research. To ensure that the logo design remains relevant and distinctive, this phase entails researching the client's industry, competitors, and current design trends. Furthermore, researching the target audience's preferences and demographics assists the designer in understanding what best resonates with the intended consumers.
CONCEPTUALIZATION AND SKETCHING
The logo designer moves on to the conceptualization stage after gaining a thorough understanding of the client's requirements and the industry context. This stage entails brainstorming and sketching various design concepts on paper. Sketching allows the designer to experiment with different visual representations, typography styles, and layout options. It is critical to maintain an open mind at this stage to ensure that no potential concept is overlooked.
DIGITAL AND REFINEMENT
The designer moves on to the digital design phase once they have a collection of rough sketches. They convert the chosen sketches into digital renditions using specialized design software such as Adobe Illustrator. The logo designer can now refine and iterate on the concepts, experimenting with color schemes, font styles, and visual elements to create a visually appealing and balanced logo design.
SIMPLICITY AND VERSATILITY
Professional logo designers recognize the value of simplicity in logo design. Even when scaled down to smaller sizes or reproduced in black and white, a great logo should be easily recognizable. The goal is to create a design that can be used on a variety of platforms, from business cards to websites to billboards and merchandise.
SEEKING FEEDBACK AND REVISIONS
The designer presents the initial logo concepts to the client for feedback once they are completed. This stage requires a collaborative approach, as the client's input is critical in further refining the logo. Based on the client's feedback, the designer may need to make several revisions until both parties are satisfied with the final NYC logo design.
FINALIZING THE LOGO
The logo designer finalizes the logo after incorporating the client's feedback and making any necessary revisions. This process includes ensuring that the design meets technical specifications, such as file formats and resolutions appropriate for various applications. To ensure consistency across various marketing materials, the designer may also provide guidelines on logo usage and clear space.
HOW TO HIRE THE RIGHT LOGO DESIGNER FOR YOUR NYC BUSINESS
A well-designed logo can transform your New York City (NYC) business by serving as the face of your brand and communicating your company's values to potential customers. Finding the right logo designer to realize your vision is an important step in the branding process. Here are some pointers to help you find the best logo designer for your NYC business:
DEFINE YOUR REQUIREMENTS CLEARLY
Take the time to clearly define your requirements and expectations before beginning your search for a logo designer. Determine the message you want your logo to convey, the target audience to which you want to appeal, and the specific elements or symbols you want to include. A well-defined brief will help you effectively communicate your needs to potential logo designers and ensure you find someone who shares your vision.
RESEARCH AND SHORTLIST DESIGNERS
Begin your search by looking for logo designers in NYC. Look for designers who have a diverse portfolio of logo designs from a variety of industries. Examine their websites, social media profiles, and online reviews to learn more about their expertise and customer satisfaction. Select a few designers whose work complements the style and message of your brand.
REVIEW THEIR PORTFOLIO AND STYLE
Examine potential logo designers' portfolios carefully to get a sense of their design style and versatility. Take note of their ability to create one-of-a-kind and memorable logos that stand out from the crowd. Check to see if their previous work demonstrates the ability to adapt their design approach to various businesses and industries.
CHECK FOR EXPERIENCE AND EXPERTISE
When it comes to logo design, experience is a valuable asset. Look for designers with a track record of completing successful logo projects. An experienced designer will be more aware of the nuances of effective logo design, such as scalability, simplicity, and versatility. Seek out designers with experience in branding and marketing to ensure that your logo is consistent with your overall business strategy.
INQUIRE ABOUT THE DESIGN PROCESS
Inquire about the design process when contacting potential logo designers. Before beginning design work, a reputable designer will take the time to learn about your company, target audience, and industry. Throughout the design process, they should be open to collaboration and feedback to ensure the final product meets your expectations.
DISCUSS BUDGET AND TIMELINE
Before making a final decision, have an open discussion with the logo designer about the budget and timeline. While it is critical to work within your budget, keep in mind that a well-designed logo is a long-term investment for your company. Be willing to invest in high-quality work that accurately represents your brand.
SEEK RECOMMENDATIONS AND REFERRALS
Seek recommendations from fellow business owners or colleagues who have worked with logo designers in NYC if possible. Referrals can reveal important information about a designer's professionalism, communication skills, and ability to meet deadlines.
PREMIER LOGO DESIGN – BRANDING NEW YORK CITY.
Make a statement in New York with Branding New York City, the premier logo designer NYC. We'll create a logo that reflects your brand's personality and sets you apart from the crowd. Elevate your NYC brand with a powerful logo that leaves a lasting impression. Contact us today and unleash your brand's full potential.