Businesses today are always looking for new and innovative ways to reach their target audience and promote their products or services. This is when an online marketing agency New York comes in. Online marketing agencies are specialized companies that help businesses develop and implement successful online marketing strategies.
In this article, we will dive into the world of online marketing agencies, investigating their purpose, services, and how they work to help businesses thrive in the competitive online market.
UNDERSTANDING AN ONLINE ADVERTISING AGENCY
Online advertising agencies are professional firms that develop and execute digital marketing campaigns for businesses in a variety of industries. These agencies use a variety of online advertising channels, such as search engines, social media platforms, display networks, and others, to assist businesses in meeting their marketing objectives.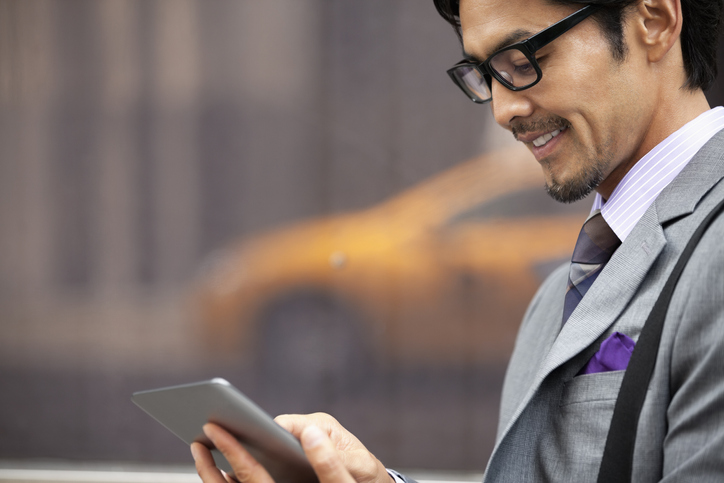 SERVICES OFFERED BY ONLINE ADVERTISING AGENCIES:
Online advertising agencies provide a wide range of services to meet the needs of their clients. These agencies commonly provide the following services:
STRATEGY DEVELOPMENT:
Online advertising agencies collaborate with businesses to better understand their goals, target audience, and competitive landscape. Based on this data, they create comprehensive digital marketing strategies tailored to the client's specific objectives.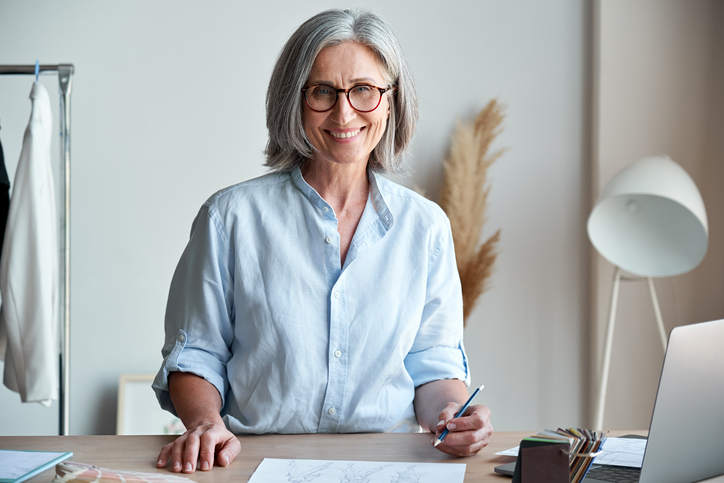 SEARCH ENGINE MARKETING (SEM):
SEM entails businesses bidding for keywords related to their products or services on search engines such as Google. These campaigns are optimized and managed by online advertising agencies in order to increase visibility, drive targeted traffic, and increase conversions.
SOCIAL MEDIA ADVERTISING:
As social media platforms grow in popularity, advertising agencies assist businesses in leveraging platforms such as Facebook, Instagram, Twitter, and LinkedIn to engage with their audience and generate brand awareness.
DISPLAY ADVERTISING:
Display advertising entails creating visually appealing banner ads that are displayed on various websites and platforms. Display ad agencies create, target, and manage display ad campaigns to maximize reach and impact.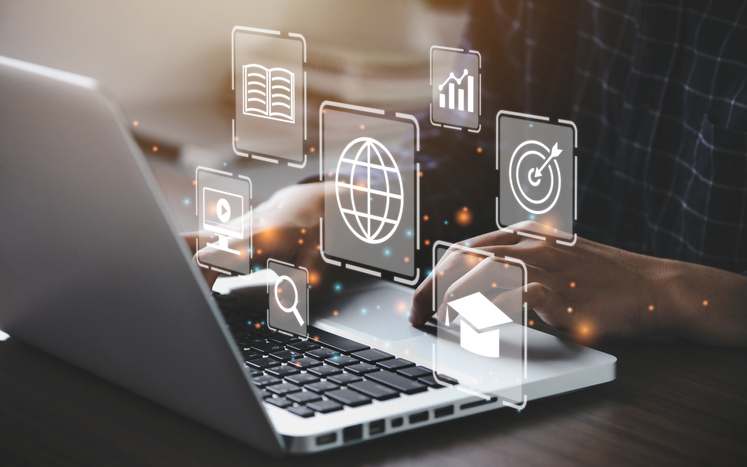 CONTENT MARKETING:
Agencies can also help businesses create valuable and engaging content to attract and retain customers, such as blog posts, videos, and infographics. They create content strategies and distribute it through relevant channels to boost brand authority and organic traffic.
CONVERSION RATE OPTIMIZATION (CRO):
Online advertising firms concentrate on increasing the conversion rate of a company's website or landing pages. They analyze user behavior, conduct A/B testing, and implement changes to improve the user experience and increase conversions on the website.
HOW ONLINE ADVERTISING AGENCIES WORK:
Client Consultation: Typically, the process begins with a consultation in which the agency learns about the client's business, marketing objectives, target audience, and budget. This enables them to develop a tailored strategy.
Research and Analysis: The agency conducts thorough research on the client's industry, competitors, target market, and audience behavior. This information assists them in identifying key insights and opportunities for the marketing campaign.
Strategy Development: Based on the findings of the research, the agency creates a comprehensive digital marketing strategy that is in line with the client's objectives. The strategy includes determining the best advertising channels, defining target audience profiles, and outlining campaign objectives and key performance indicators (KPIs).
Campaign Execution: Once the strategy has been finalized, the agency creates and launches advertising campaigns across various channels. This includes developing compelling ad creatives, establishing targeting parameters, managing bids, and tracking campaign performance.
Monitoring and Optimization: Using various analytics tools, online advertising agencies continuously monitor the performance of campaigns. They analyze data, make data-driven decisions, and optimize campaigns for greater success. This could include fine-tuning targeting, adjusting bids, or changing ad creatives.
Reporting and Analysis: The client receives regular reporting that highlights key performance metrics, campaign insights, and areas for improvement. The agency works with the client to fine-tune the strategy and make any necessary changes based on the campaign's performance.
When it comes to choosing the best creative digital marketing agency for your company, several factors that align with your specific needs and goals must be considered. While there are many reputable agencies in the industry, determining the "best" agency is based on a variety of subjective criteria. When evaluating creative digital marketing agencies, keep the following points in mind:
SPECIALIZATION AND EXPERTISE
Look for creative digital marketing agencies with a track record of success in your industry or niche. Consider their knowledge of content creation, design, branding, social media, search engine optimization, and paid advertising. Examine whether their skills align with your business objectives and whether they have a thorough understanding of your target audience.
CASE STUDIES AND PORTFOLIO
Examine the agency's portfolio and case studies to determine the caliber of their work and their ability to produce results. Look for evidence of creative and innovative campaigns, measurable outcomes, and success stories that are relevant to your objectives. This will provide you with insight into their capabilities and allow you to assess their suitability for your company.
CLIENT REVIEWS AND TESTIMONIALS
Consider feedback and testimonials from current or previous clients. Online reviews and testimonials can shed light on the agency's professionalism, communication skills, and ability to meet deadlines. Take into account both positive and negative reviews to gain a thorough understanding of the agency's reputation and client satisfaction levels.
COLLABORATIVE APPROACH
Examine the organization's approach to collaboration and communication. Understanding your company's goals, values, and unique selling propositions should be a top priority for a good creative digital marketing agency. Throughout the campaign, they should be open to collaboration, listen to your input, and respond to your feedback and suggestions.
INNOVATION AND ADAPTABILITY
Working with an agency that stays ahead of trends and embraces innovation is critical in today's rapidly changing digital landscape. Look for organizations that are proactive in adopting new technologies, platforms, and strategies. The ability to adapt and optimize campaigns based on data and market dynamics is crucial for long-term success.
REPORTING AND TRANSPARENCY
In any successful agency-client relationship, transparency is essential. Regular reports and updates on campaign performance, key metrics, and return on investment (ROI) should be provided by a reputable creative digital marketing agency. Transparent reporting allows you to monitor progress, assess campaign effectiveness, and make data-driven decisions.
AFFORDABILITY AND BUDGETING
Consider your budget and make sure the pricing structure of the agency corresponds to your financial resources. While cost is an important consideration, it should not be the only factor in choosing an agency. Instead, concentrate on the benefits they can offer and the potential return on investment.
CONTACT THE BEST ONLINE MARKETING AGENCY IN NEW YORK CITY!
Unleash the power of branding with the top online marketing agency New York – Branding New York City. Elevate your brand, engage your audience, and gain tangible results. Contact us today to kickstart the success of your brand or business.