Americans love to dine out, which is why there's an abundance of restaurants and cuisines to choose from, and why you may need a restaurant marketing agency NYC. With over a million dining spots in the US, the competition is high so it's no wonder that 60% close up shop in the first year of business. If you want to make it in this cutthroat industry, you need a stellar marketing plan to set you apart.
Going with a great restaurant branding agency in the business will give you a leg up from the competition and ensure a solid marketing strategy is put into place. Relying on a dedicated team of experts, like the best restaurant marketing agency NYC offers, lets you focus on running your restaurant while we do all of the heavy lifting. But if you're unsure if you're ready to commit right now, we've accumulated a list of groundbreaking strategies to give you some insight as to what your company should be doing to build your brand, entice customers, and become a well-known, well-loved restaurant.
HONE IN ON YOUR BRAND IDENTITY
Before you step out into the world, your restaurant won't stand a chance if you haven't established your brand identity. This will be your template for every marketing strategy you put into action, so it's important you get it right. Begin with identifying who your target audience is; think about the food you serve, your price range, and who you want to cater to. This will help you establish your buyer personas, which you can use to target your audience through key messaging and other marketing materials.
In addition to your personas, creating your mission statement and tapping into this can help your restaurant develop a personality that buyers can identify. Are you a traditional Mexican restaurant? A quick-and-easy burger joint? Or a family-style pizza shack? Whatever you serve, find a way to conform your brand to fit the needs of your customers, whether they're out for something healthy and fresh, or fancy and romantic.
BUILD YOUR ONLINE PRESENCE
Just about everything is done online these days, which is why it's crucial to set up your website. Hungry customers will often do thorough research before stepping foot into a new restaurant, so an attractive website filled with stunning photos of your food and happy staff members will entice a larger crowd. This is also a great place for all of your information to live, like contact information, opening hours, and of course, your digital menu. As you develop your website further, you'll want to incorporate reviews, a blog, and an easy online ordering and/or reservation system.
In addition, creating your Google Business Profile and filling it out with as much information as possible (photos, contact information, reviews, FAQs, etc.) will help attract customers and make your restaurant easier to locate.
TAP INTO SOCIAL MEDIA
Social media is a great way to raise awareness about your restaurant, show off your incredible dishes, and engage with your audience. Set up accounts on platforms like Instagram, Facebook, and Twitter, and use these to further hone your restaurant's brand.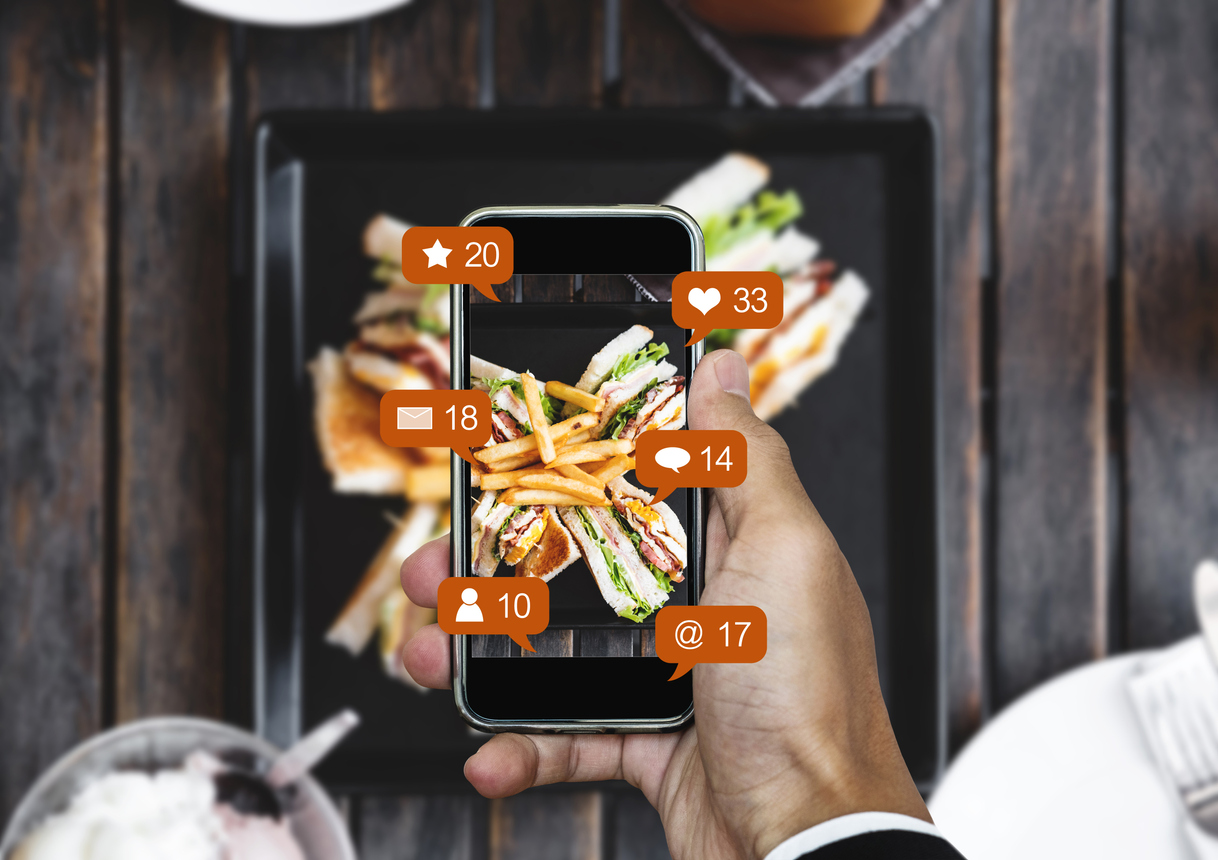 TikTok, LinkedIn, and YouTube can also be utilized, but beginning with the prior three can help with engaging with your customers and seeing traction. The use of popular hashtags and keywords, like #foodie, #NYrestaurant, or #foodporn is a proven method for social media stardom.
UTILIZE RESTAURANT AND DELIVERY APPS
Dining websites are fundamental in the restaurant marketing game, as they're a free way to market your business and help you get noticed. To fully utilize sites like Yelp, TripAdvisor, or Open Table (to name a few), you'll want to fill out as much information as you can to increase your odds of being seen by potential customers, including your website, price range, opening hours, contact information, lots of imagery, and of course, your menu.
In addition to these apps, we've seen Uber Eats and DoorDash take off in the last several years, providing quick and easy food delivery services to your customers. Signing up for these services is a great way to boost business and get your restaurant's name out there.
REMIND YOUR CUSTOMERS TO LEAVE REVIEWS
Reviews are like currency and the more you have, the better chance your restaurant has of succeeding. Customers are often happy to leave a review, but can need a little reminder. One of the reasons delivery apps are so useful is that they prompt customers after every order.
Put a QR code at every table leading to a link for reviews; add an automated note at the bottom of every receipt; publish a link on your website with a request for reviews; and publish the occasional request on social media. When you do receive reviews from customers, always engage. Responding with a "thank you" to every review, good or bad, can encourage more to come in and shows you care about the opinions of your guests and want to improve.
CREATE CONTENT
Regularly updating your website, business pages, and social media with fresh content is key to staying relevant and at the forefront of your customers' minds. Take attractive pictures of new menu items, update your website's blog with new articles, and promote the content of customers who share your food.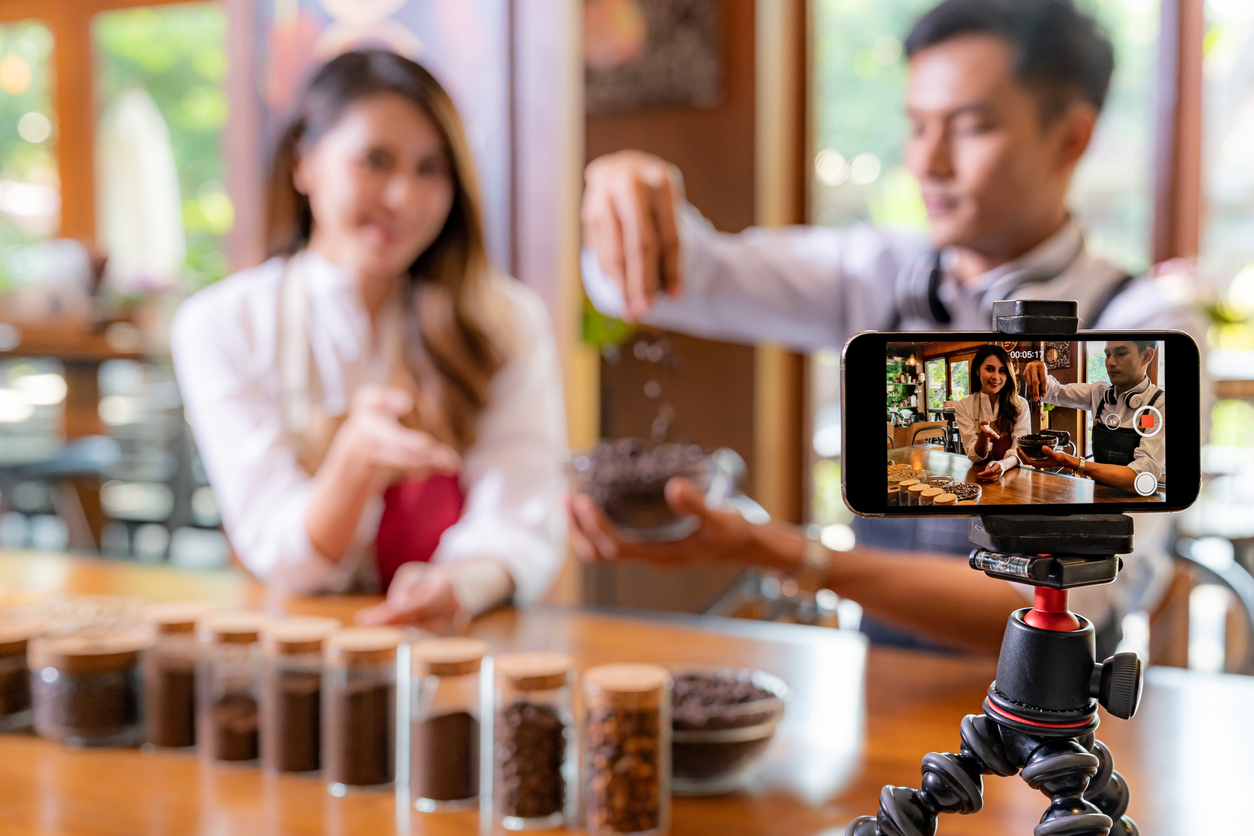 ---
USE SEARCH ENGINE OPTIMIZATION (SEO)
Before customers decide on which restaurant they'll be frequenting, they'll often do a fair bit of research to find the best eateries in their area. This is where SEO can be handy. By researching top-ranking keywords for your area and incorporating them into your website content and business pages, which should be consistent across the board. With this, your restaurant will rank higher in search results and online users will be navigated to your page more regularly.
OPT FOR PAID ADVERTISING
Google and Facebook can be valuable tools for advertising your restaurant. By incorporating PPC (or pay-per-click) advertising into your marketing strategy, you can target more relevant groups of people and only pay for every time someone clicks on your ad. You can tailor this advertising with either mobile or desktop ads, localization targeting (only appearing to those who are nearby), or you can boost your visibility around lunch or dinner times by increasing your bids.
NON-DIGITAL MARKETING STILL WORKS
Digital marketing may be all the rage, but there's still an audience for the classic marketing strategies like television and radio ads, physical menus and discounts sent in the mail, or ads in the local paper.
RESTAURANT MARKETING AGENCY NYC
The best way to guarantee success from your restaurant branding and marketing efforts is by hiring a trusted, experienced restaurant marketing agency like Branding NYC. Our team offers a range of services tailored to your unique business needs. With years of experience building brands, accumulating growth, and boosting the success of companies from all industries, we know what it takes to successfully market your company. To book a consultation with us, call (646) 340-0889 or use our online contact form. We look forward to growing your restaurant with you.