Logo design is a multifaceted craft that takes a particular set of knowledge and skills to see success. It can be tricky to put across a concise message and theme in one memorable and eye-catching image, but that's exactly what a great logo should do. If your real estate company is on the hunt for a logo that perfectly encapsulates your brand and will appeal to your potential customers, rather than braving the hard work and research yourself, get in touch with the best logo designer NYC has to offer.
Beginning with a blank canvas might be intimidating because there's a million directions you can go in. There's a lot more to logo design than your average "graphic design", which is why, to fully understand the process, we'll dissect the key components and what makes a great logo for real estate.
Context Makes a Real Estate Logo Great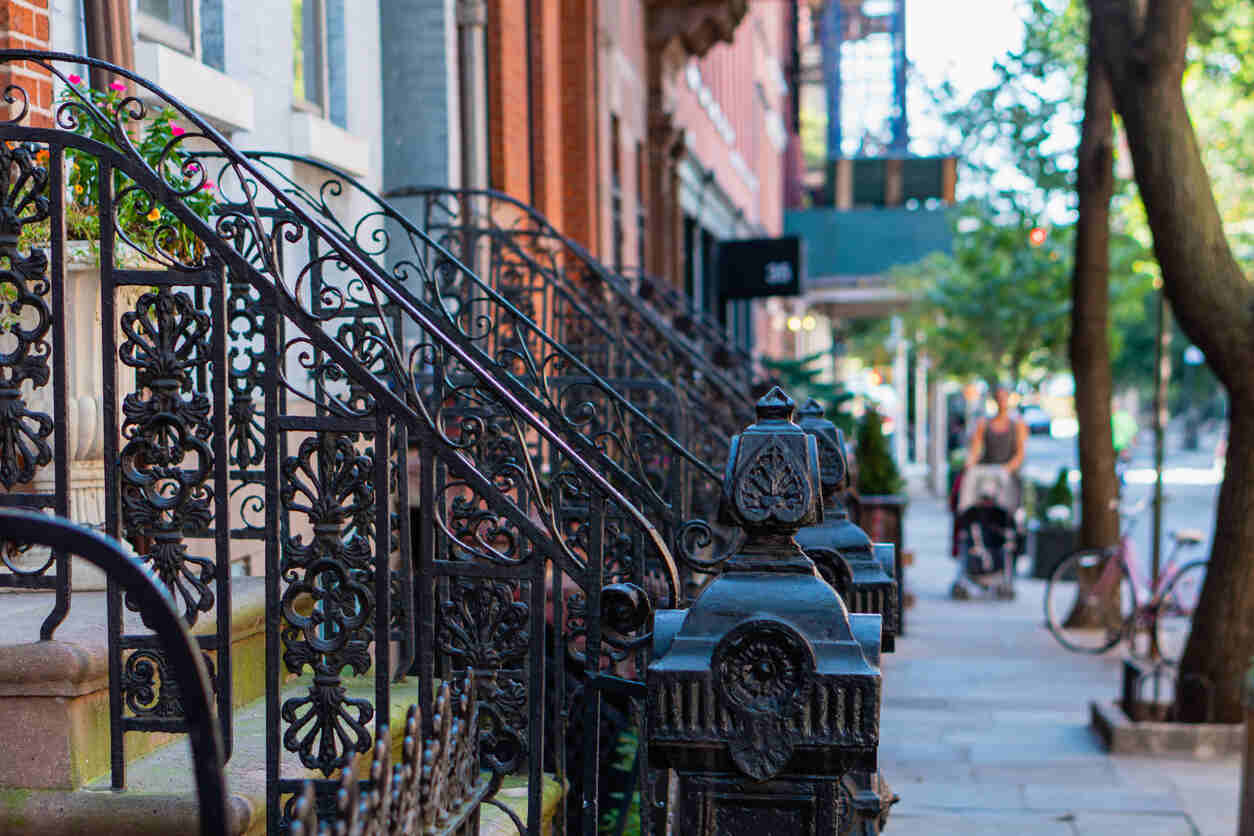 A winning logo must take the company it represents into consideration, because without doing so, the logo has no purpose. To create a great logo, you'll need to consider the following as you go:
What does your company do?

What is the message, tone, and voice you want to put across?

Who do you want to attract?

How does the X or Y component of this logo fit the brand?

Does the logo look appealing?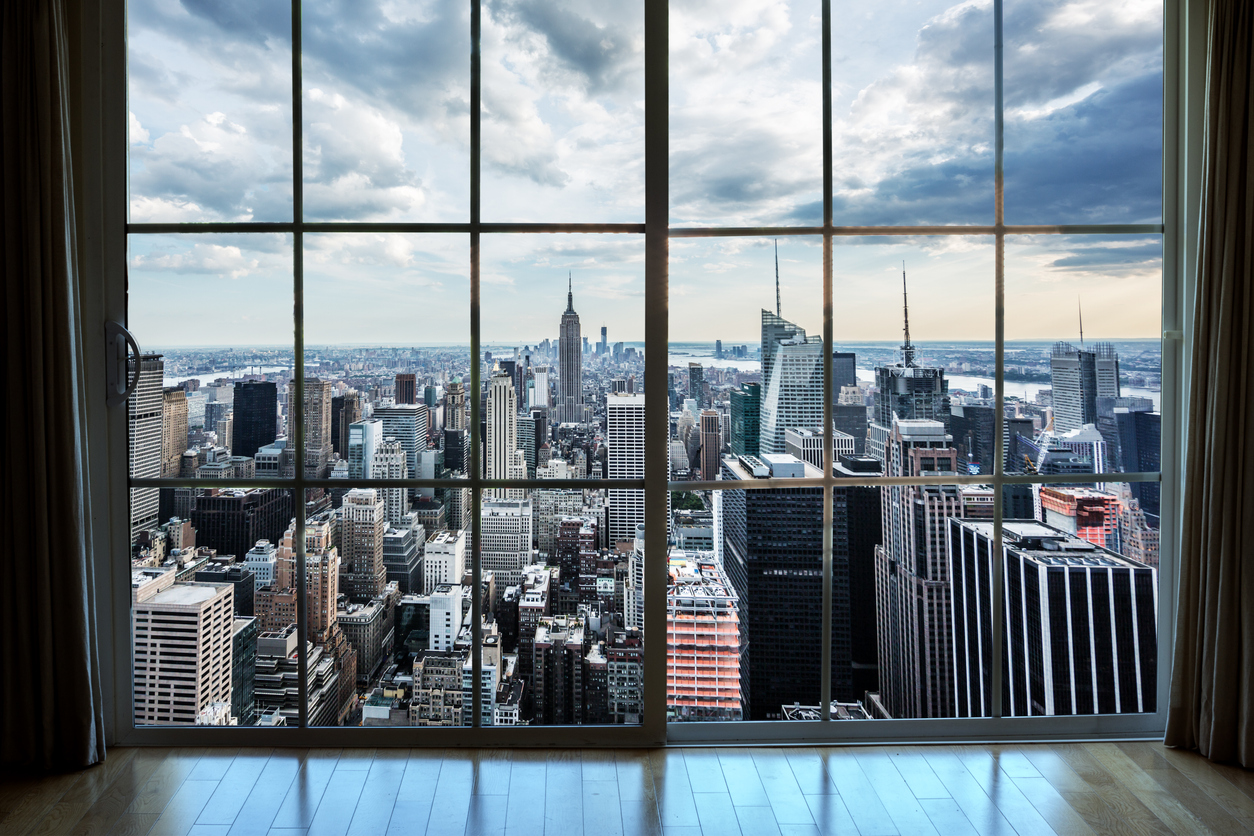 Components of a Real Estate Logo Design
Think of the most iconic logos, and what to do they all have in common? They're visually appealing; it only takes one look for a logo to either succeed or fail. The make-up of a well-received logo usually includes an icon of some kind, a unique font that becomes synonymous with the brand, a strong and complementary color palette, a clever layout, and perhaps a little bit of context to tie it all together. It's a lot to consider, but let's break it down.
An icon in logo design is a symbol that strongly represents your brand. Your icon can be an image, text, or a combination of the two. Twitter's and Target's logos are good examples of an imagery-based icon, as they use shapes and symbols alone to represent their brand. Whereas Google or Coca Cola would be good examples of companies that use a text-based icon.
For your real estate logo, it's up to you whether you choose an icon, text, or both for your logo. Many realtors use generic, flat graphics like a simple house or key, which doesn't allow much room to stand out. You may want to consider a more abstract approach that relates to your real estate company's niche (for example, apartment rentals, large residential real estate, or property investment). 
On the other hand, if you want a more classic icon, minimal text can be used to display your company's name or shorten it to a monogram with a unique font. By choosing a strong icon, you stand a better chance of being recognized by potential and returning customers. Whichever direction you decide, it's important to select an icon that augments your overall logo.
Selecting the right font is essential, especially for a real estate logo. Because the industry is brimming with competition, analyzing your competitor's use of font and comparing it to the type of work they do can be a great technique in nailing down how you want to represent yourself. To put across a strong, professional demeanor, thick and bold fonts are a great choice. If your company offers services in the luxury or higher end of real estate, you may want to select a font that's dainty and stylish, like a cursive typography. 
Your potential clients may opt for a more laid back, casual realtor and could be put off by boring, serious-looking text. Or, they may be looking for a sleek, modern company to handle their property investments and be impressed by an abstract-looking font. Take some time to really analyze what your brand represents and who you want to attract, and play around with varying fonts until you find the one that you think represents this to a tee.
You'd better like the color palette you choose for your logo, because you'll likely be seeing a lot of it. Consistency is key when building brand recognition, and an identifiable color or group of colors can help you stand out. 
Selecting a couple of strong colors is ideal for a real estate logo; one for the background and one for your icon and / or text. However, the shades you choose can make or break your logo. Blue is the most popular logo color, just ahead of red, due to its subdued hues and trust it evokes. While this might be a safe choice, you'll still want to create an impression and using the same modest blue color palette your competitors use might not do it alone. 
Think about your company's values and the message you want to put across. White text on a black background can invoke authority and power, while orange or pink may exude a more playful or youthful energy. Don't include off-putting colors or combinations that clash (like two light colors or two dark colors).
Think about how the layout of your logo may be impacted when resized or printed on different materials. You don't want your logo looking squished together or too spread apart. There's many resources you can use to space out your logo appropriately while maintaining a cohesive look, but when in doubt, your logo design NYC specialists are just a call away.
If your real estate company doesn't have a standout logo, you can't expect to gain traction. Lucky for you, Branding New York City is the best logo design agency in NYC. With years of experience building lasting relationships and creating genuine solutions, we strive to cater to your marketing and advertising needs, big or small. Schedule your personal consultation today by calling (646) 340-0889 or contact us online.