A logo is a symbol of your brand. It is the face of your company through which people recognize you. It's a simple design that often represents your story or values. Designing a logo looks like a simple task, but it's not. It is a challenging yet important process. It is the first step towards building a brand identity. The most important part of business logo design is strategy. You need to do more thinking than designing. Remember that the logo is a piece of a larger visual system, and it needs to be in sync with all the other components. Branding New York City – a logo design agency is here to help telling your story to the audiences.
For a strategic logo design, follow these five steps:
1. DISCOVER
The first step is to self-discover or ask questions. Gather background information to understand the company's values, attributes, beliefs and business in length. The goal of this step is to understand what the company really is, what it aims to achieve and how. You may think that you already know all these. But the answers may surprise you.
Some questions that you may ask:
What is the story behind your brand name?

What is the brand personality?

Who is the target audience? What do they want?

Who are your competitors? What are they doing?

What should the logo represent?

How should people feel when they see your logo?

What is the main purpose of the logo?
Jot down and organize your answers. Summarize them to form a creative strategy. Define your objective, brand voice and themes for the logo. This strategic document will keep you aligned with your vision during each step. Use this as a reference guide and for evaluating your success.
2. EXPLORE
The second step is research. This is a fun step, as you will explore and look at the existing designs. The goal of this step is to educate and inspire yourself.
Begin with some basic learning. Read the fundamentals of color, style and typography. Colors symbolize varied emotions. For instance, blue is the color of trust and authority, while green is the color of health and sustainability. You may have seen several financial firms using blue while health- and environmental-conscious brands like Whole Foods and BP use green. Strategize which colors would be appropriate for your brand based on what emotions you need to evoke.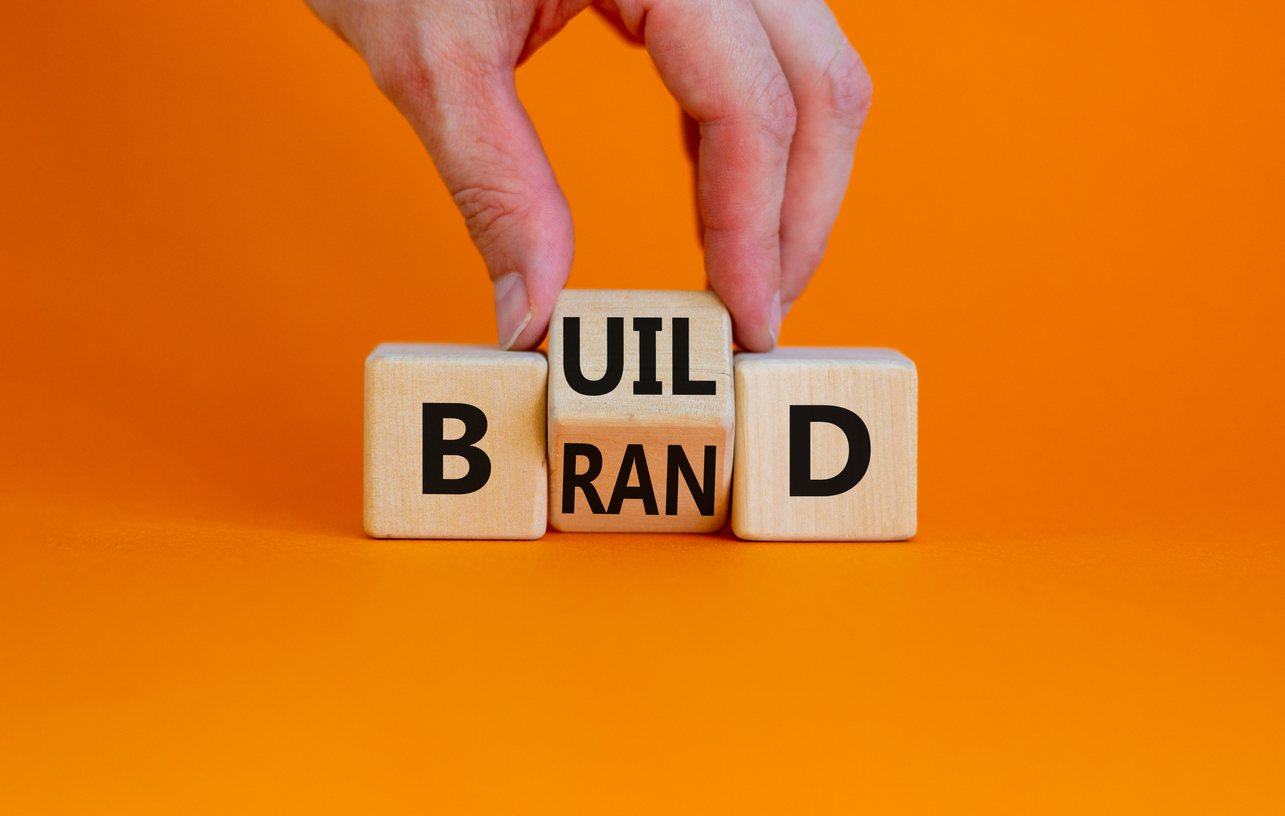 Next, look at the industry trends. Understand what your competitors are doing. Analyze their complete visual system. For example, how does their website look or how do they represent themselves on social media? Make notes of what you like and dislike.   
Make a collection of reference designs, color palettes, images and other visuals you think would suit your brand logo. Create one or more mood boards on a document or Pinterest. Write a brief description to explain how each mood board suits your creative strategy.
3. DESIGN
The actual design begins in the third step. Take inputs from the first two steps and start designing. Gather all the tools you need. For example, paper, pencil and vector graphic design software. Adobe Illustrator is a popular choice. You may also try free alternatives like Vectr and Inkscape. Start by sketching rough designs. Create vector graphics as they are easy to modify.
Pick the right font type for your logo. Choose from serifs, sans serifs and scripts. Serifs have a small stroke at the end of the letters. It represents tradition and sophistication. Sans serifs have clean, sleek lines and are the preferred font type for digital content. Scripts look like cursive handwriting and depict authenticity.
There are seven logo types. Wood mark logos have the organization's name while brand mark logos have pictorial marks. The combination of these two is called a combination logo. Letter mark logo includes the company's initial or abbreviation. Abstract logo marks are unique and unrecognizable. Other logo types include mascots for a fun brand personality and emblems that have text inside a symbol.
While using symbols in your logo, make connections and think figuratively. Think of words that are related to your company. You may go with some literal interpretation. Don't be restricted by rules. Think outside the box. Evaluate your ideas and repeat.
By the end of this step, keep at least one design ready to evaluate.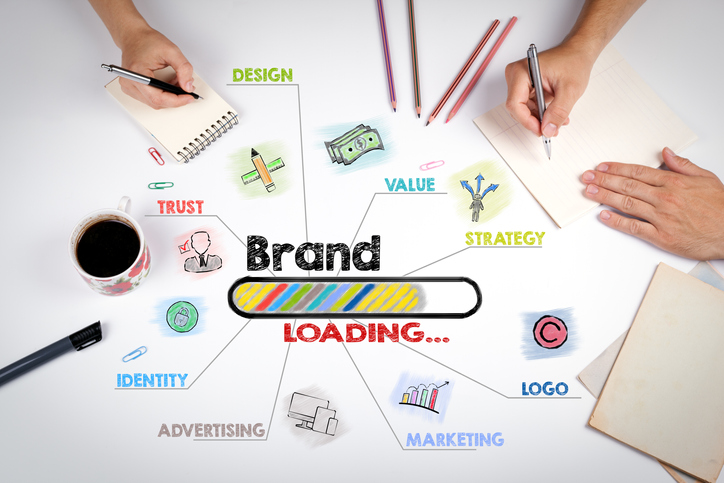 4. REFINE
Narrow down your logo designs in this step. Finalize one to evaluate. Ensure that your logo is simple, memorable and evocative. Consider all important places where the logo will be used. For example, social media, websites and printed flyers. Check if the logo fits all backgrounds and sizes. Trends are temporary, but a logo will be permanent. Check whether your logo will be relevant from a future perspective. Assess the complete visual identity. Remember to create a black-and-white version of your logo and see if it can be reversed on dark colors.
5. DEFINE
Once your final business logo design is ready, the last step involves retaining the quality. Your logo will be used by multiple people on multiple platforms. It is essential to define some guidelines. Set rules for size, color, orientation, position and treatment. Ask questions like what all backgrounds are permissible or can the logo be used on images. To maintain consistency and prevent distortion, set down dos and don'ts. 
Create a style guide. Keep it as brief or as detailed as you prefer. Make the communication clear and ensure that the guide is accessible to everyone.
WHERE TO FIND THE BEST NEW YORK LOGO DESIGN SERVICE?
---
Now you know that logo design is a thoughtful and cumbersome process. It may take several weeks to complete all the steps. If you do not have the needed time and resources, seek help from the experts such as Branding NYC.
Branding NYC is a professional logo design agency. We are experts in strategic logo design. We work closely with your company to understand your beliefs, backgrounds and goals. We ensure that your logo gives the right brand message to your audience. Our team of designers works tirelessly with passion and pride to design a perfect brand logo for you.
If you are looking to create an appealing logo that makes you stand apart from the rest, get in touch with us today!